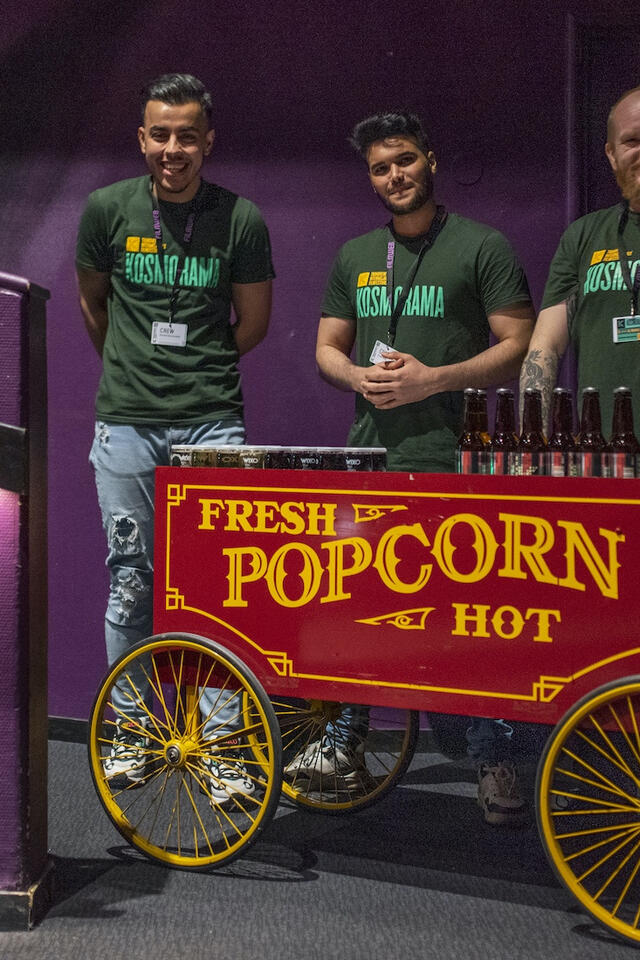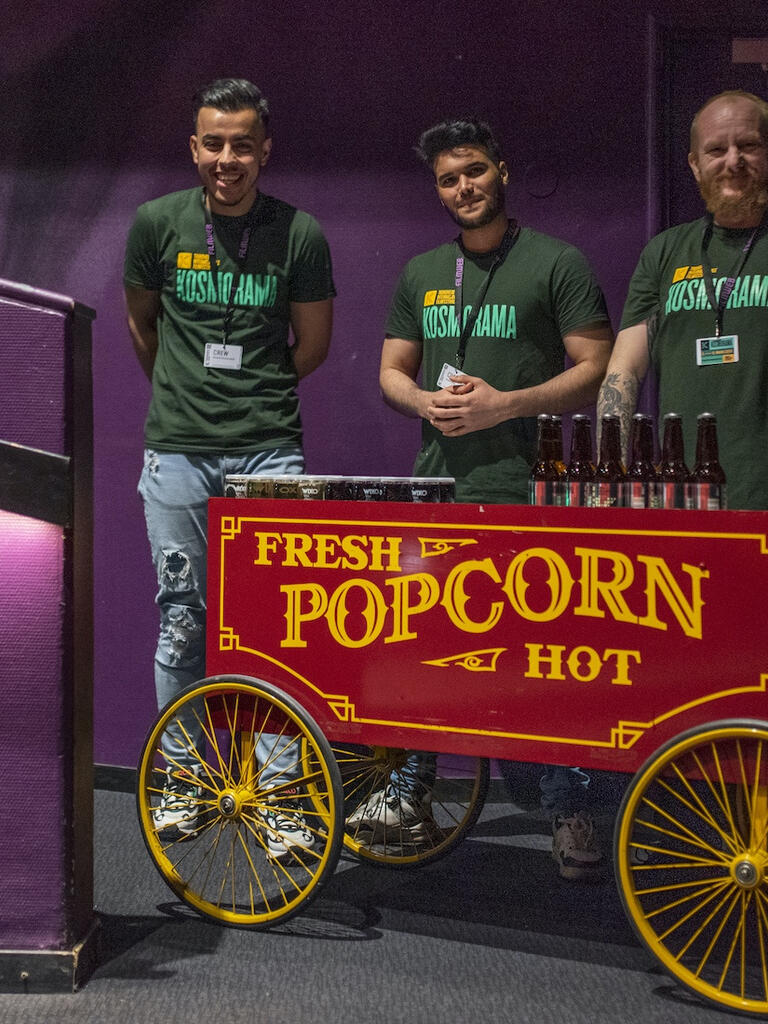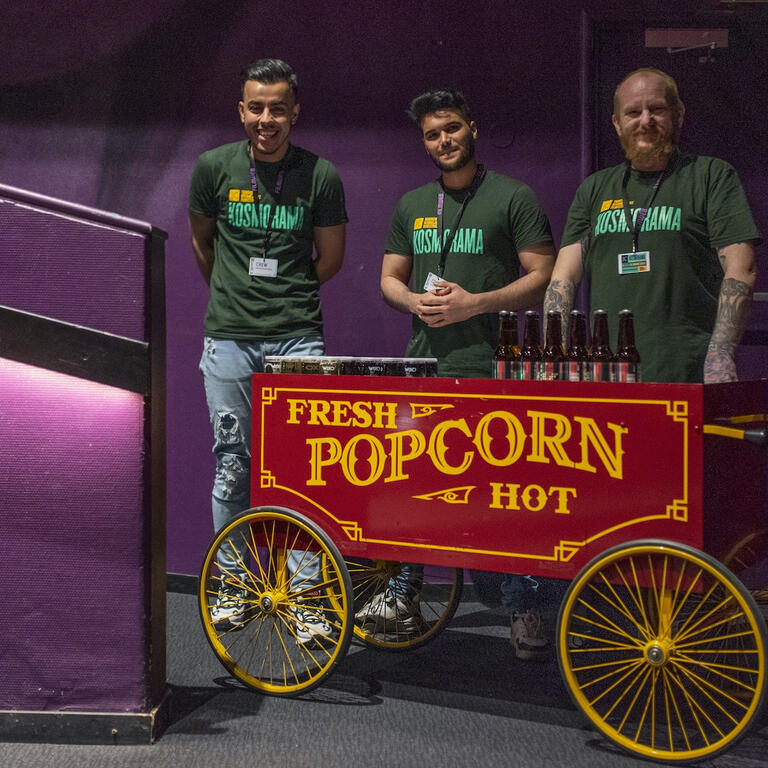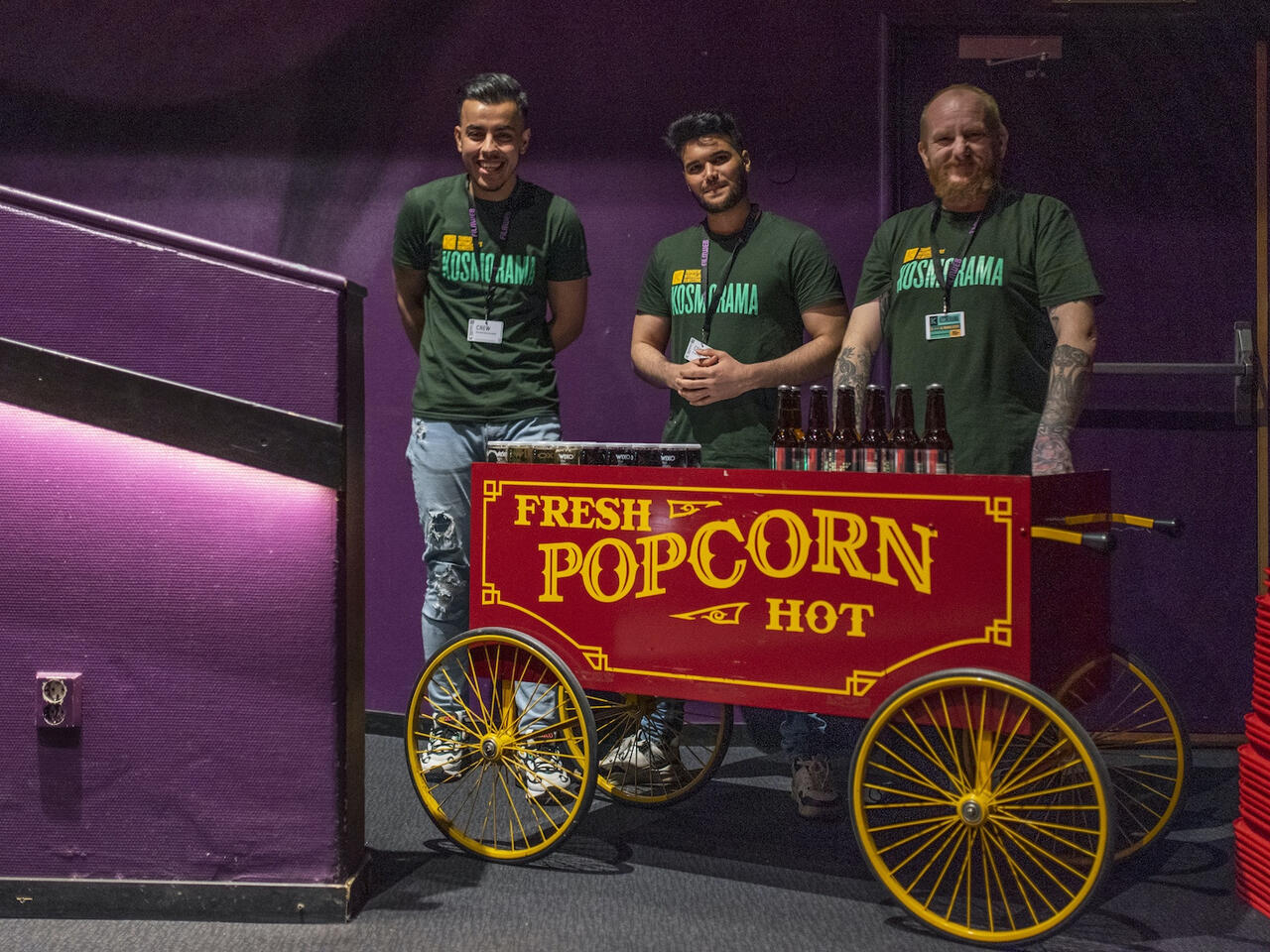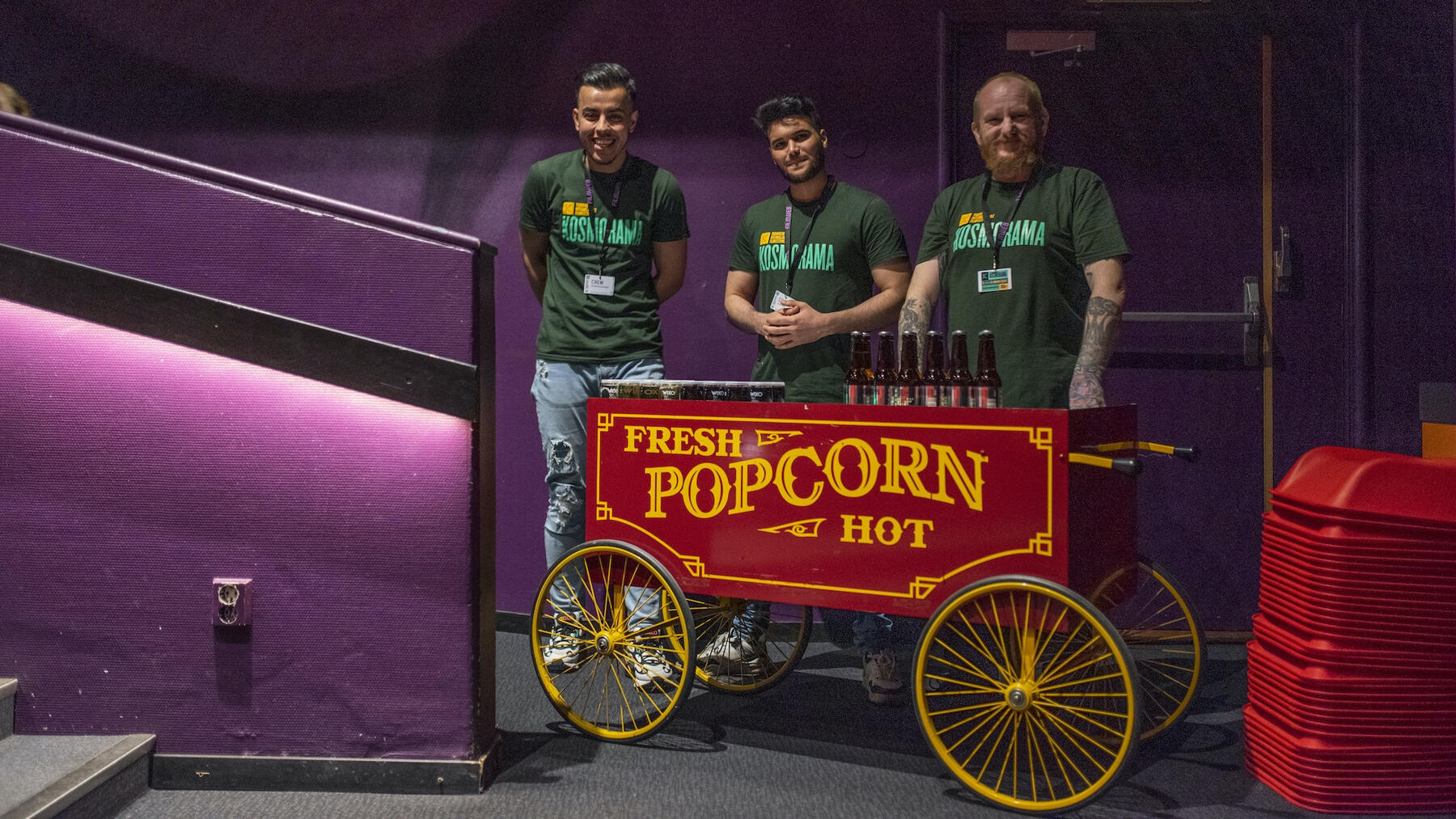 Kosmorama is looking for film-loving volunteers
Kosmocrew is our group of volunteer festival staff. As a member of Kosmocrew, you get a festival pass that gives you access to see as many films as you want during the festival. You are also invited to a pre-premiere for volunteers only, and you'll make new friends at the Kosmocrew Lounge during the festival! We are looking for people who want to help make the Kosmorama film festival fantastic.

The application deadline is 15 February.
For questions or comments, send an email to julietollan@kosmorama.no
Kosmorama especially needs volunteers for these areas and encourage you to apply for:


Cinema host
The cinema host's task is to be a friendly external face for Kosmorama. One of the main tasks will be to take responsibility in the cinema halls. It takes a little extra courage to be a cinema host, whether it's presenting a film to the audience or being quick to prepare halls for the next screening. You will be visible at the festival and must therefore be willing to answer questions, motivate other volunteers to stand up and keep an eye on everything that is going on so that it will be a pleasant and clean festival for absolutely everyone. The best thing about being a cinema host is that you get to watch the films with the audience!



Photographer
As a Kosmocrew photographer, you can, among other things, help take good photos/videos at the cinema centre, parties and other exciting Kosmorama experiences. Kosmorama is more than a film, and we want to immortalize the many festival moments and experiences that take place in week 10. The only thing we require is your own equipment and courage!