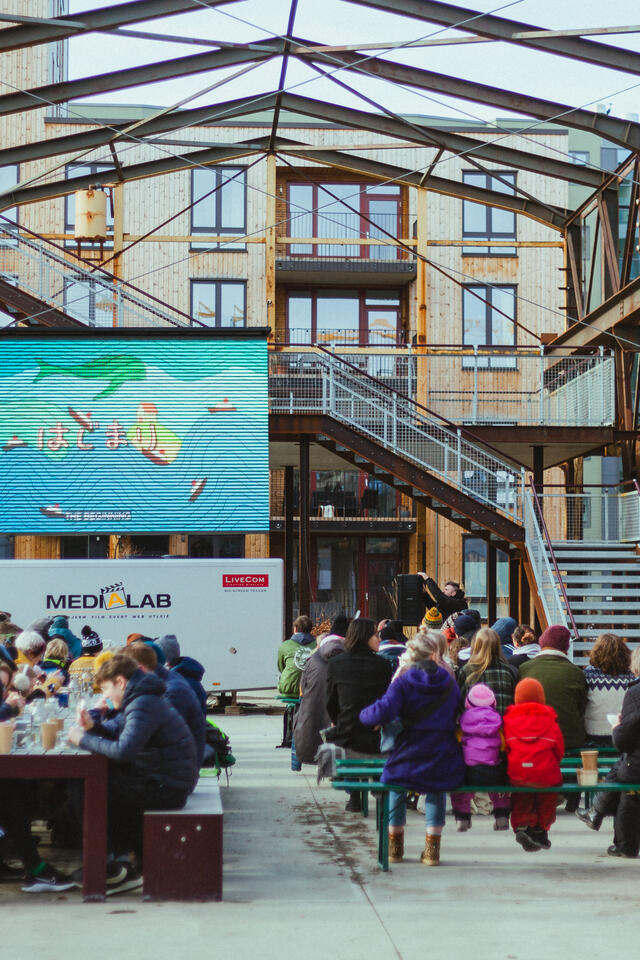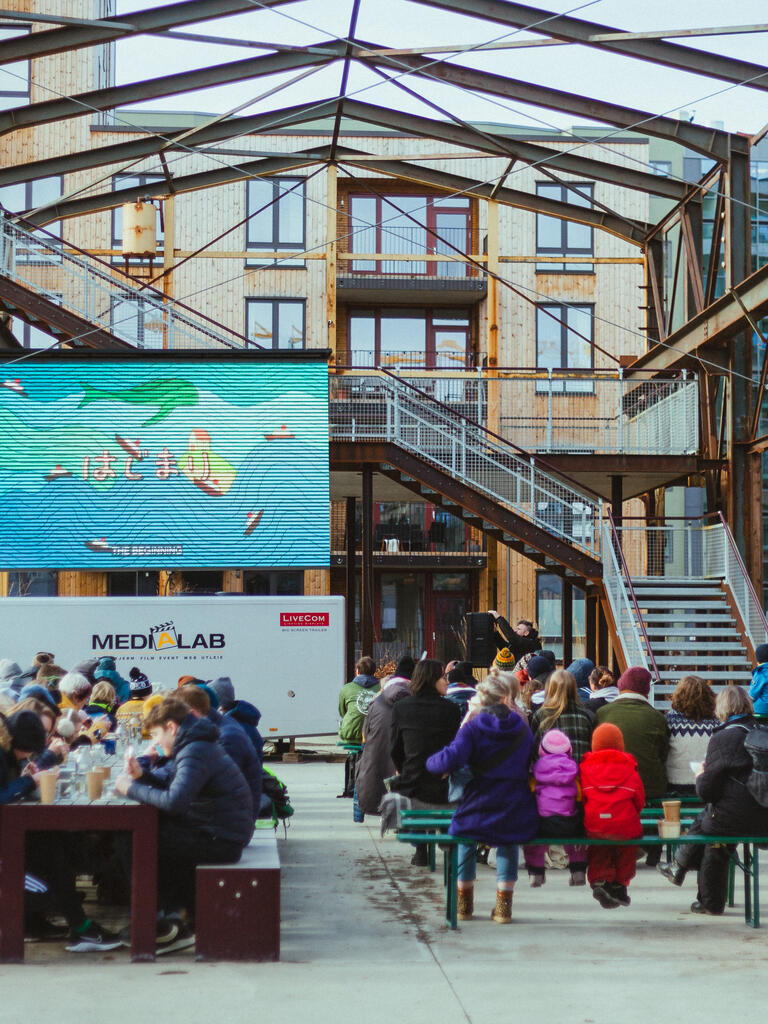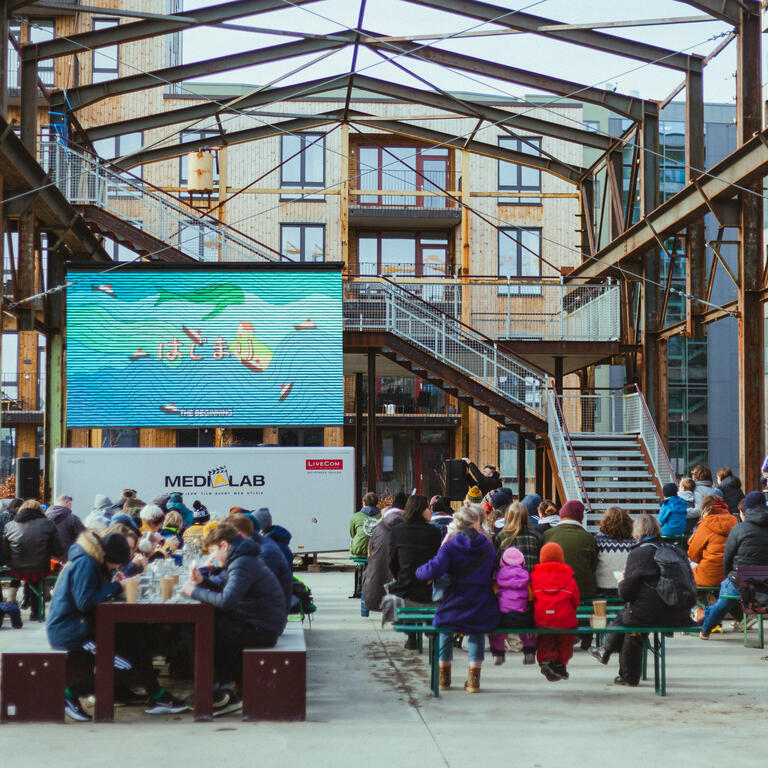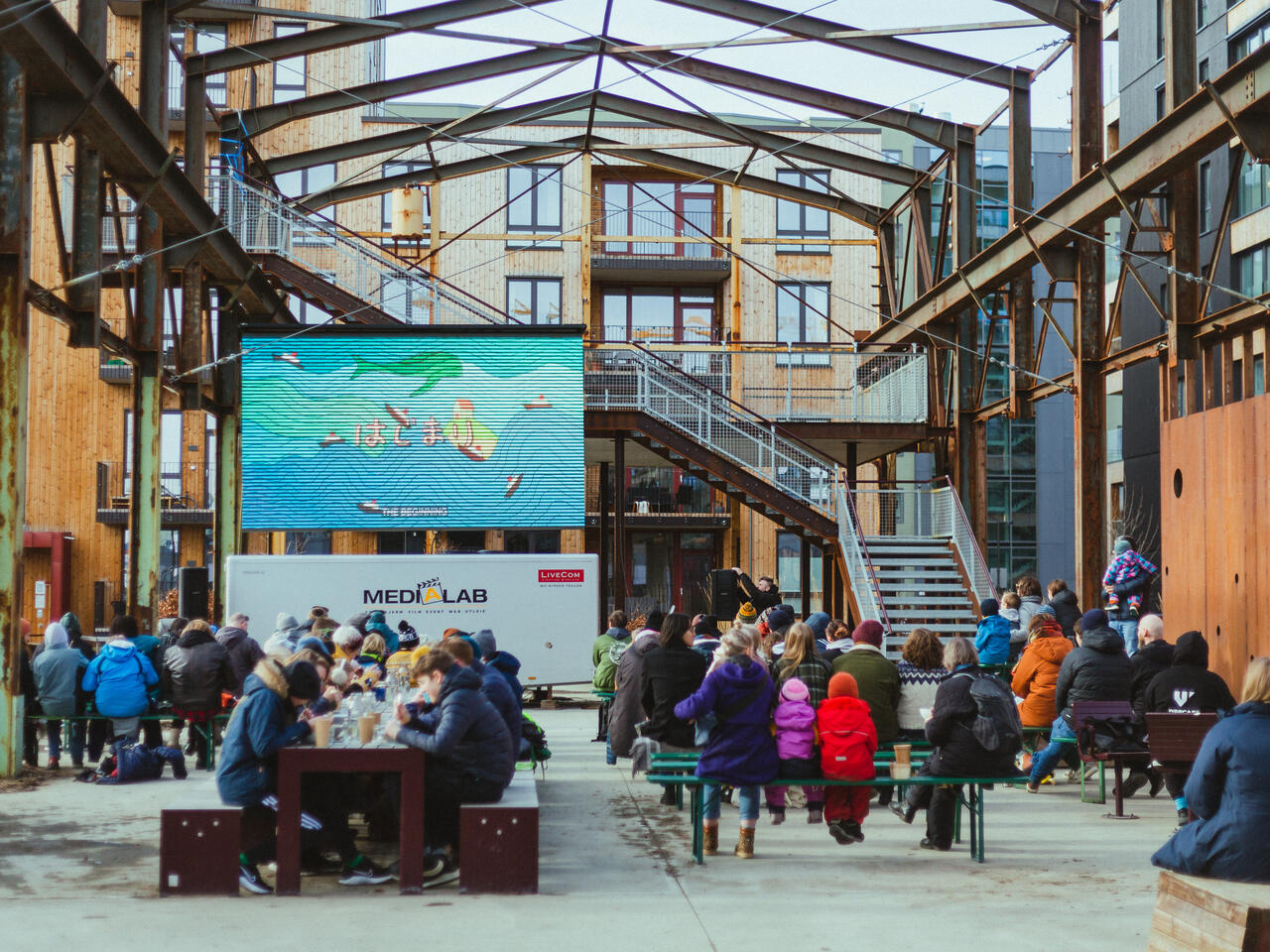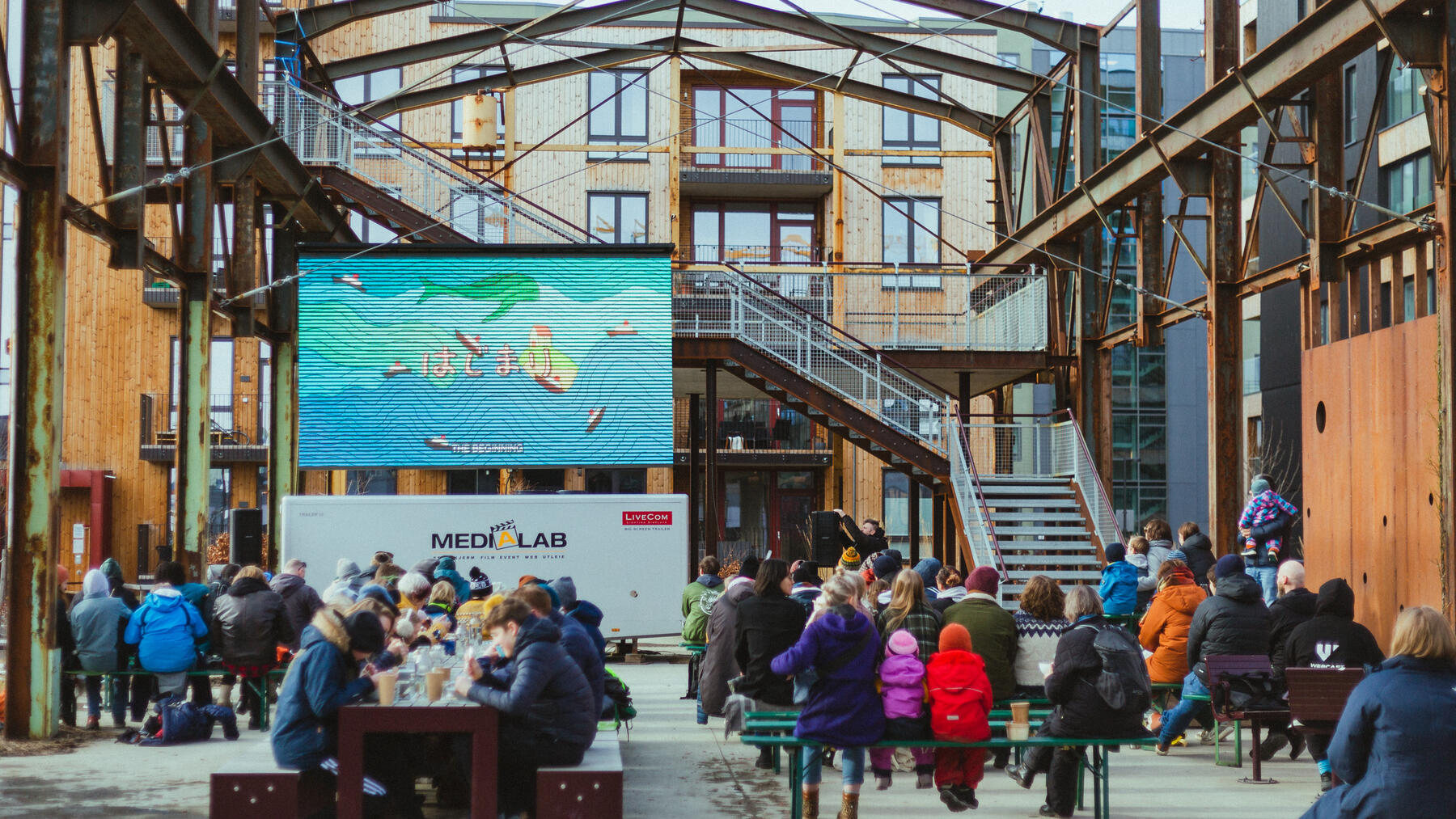 We are repeating the success with culinary outdoor cinema at Edoramen
Kosmorama Trondheim International Film Festival in collaboration with Edoramen restaurant invites you to a culinary experience out of the ordinary! You can find more information and tickets for this year's culinary outdoor cinema at Edoramen here:

On Saturday 11 March we will set up the big screen outside Credo's premises to show the films KIKIS BUDSERVICE (1989) and WHISPER OF THE HEART (1995). Come to Lilleby and experience these Japanese film classics from the legendary Studio Ghibli under the open sky! The film screening is accompanied by a bowl of warming ramen from Edoramen.
Outdoor cinema with ramen and Japanese film was a great success last year too. Here are some nice atmospheric photos taken by Frøy E Hamstad in Lilleby during Kosmorama 2022.