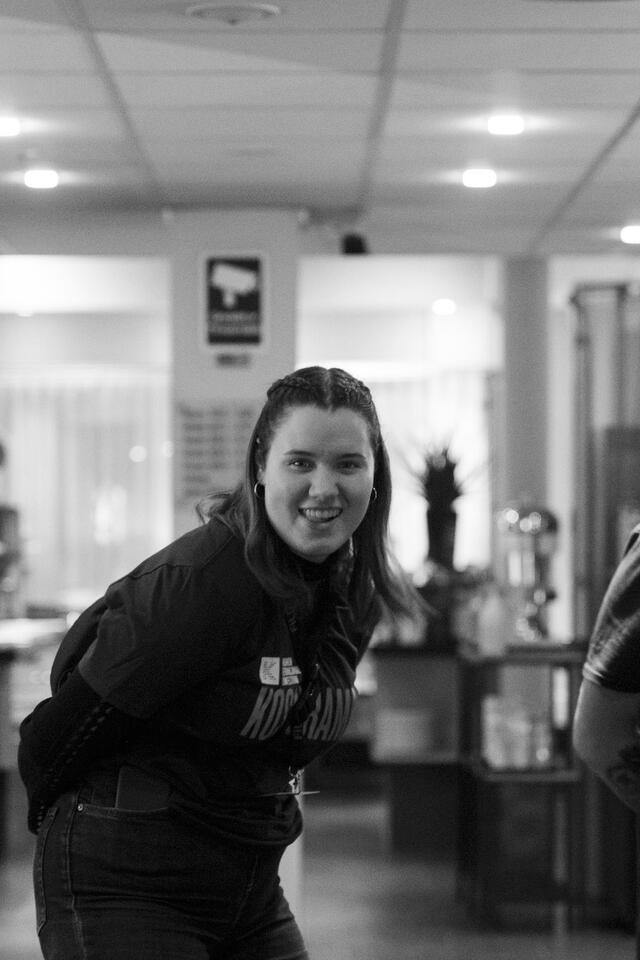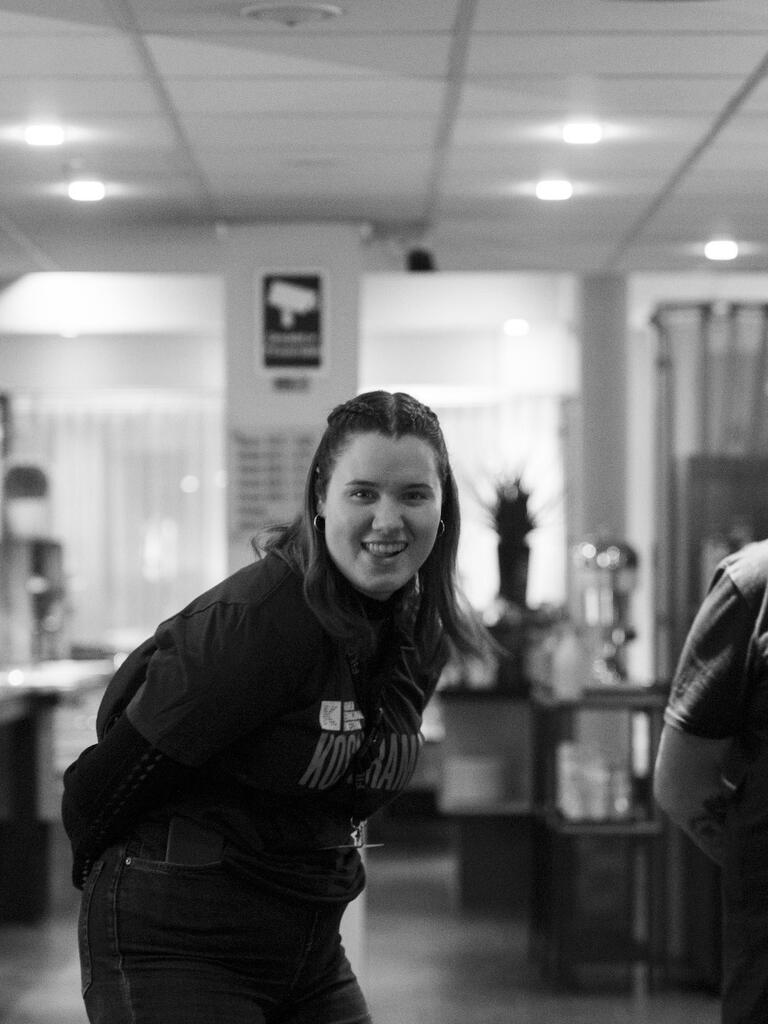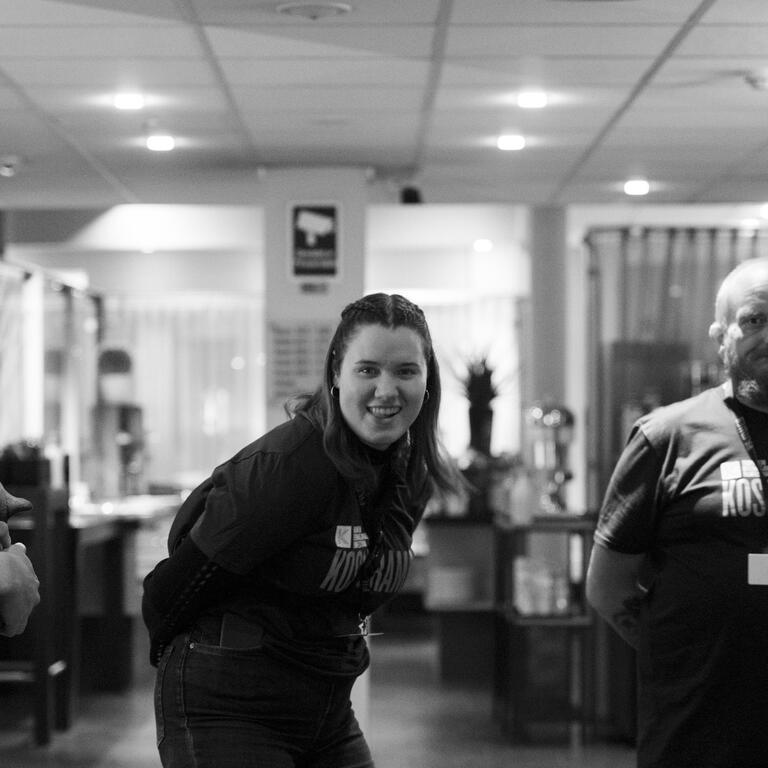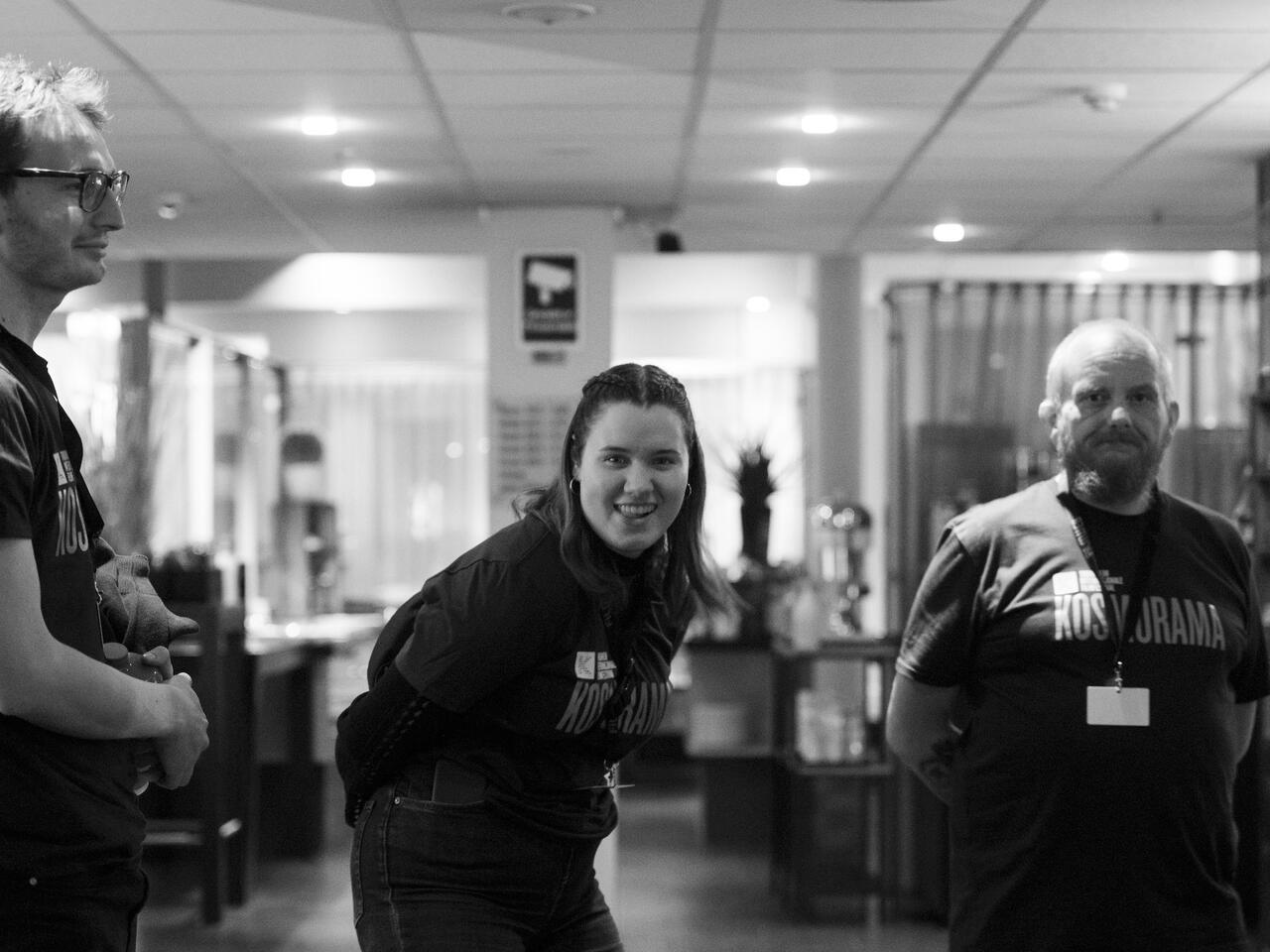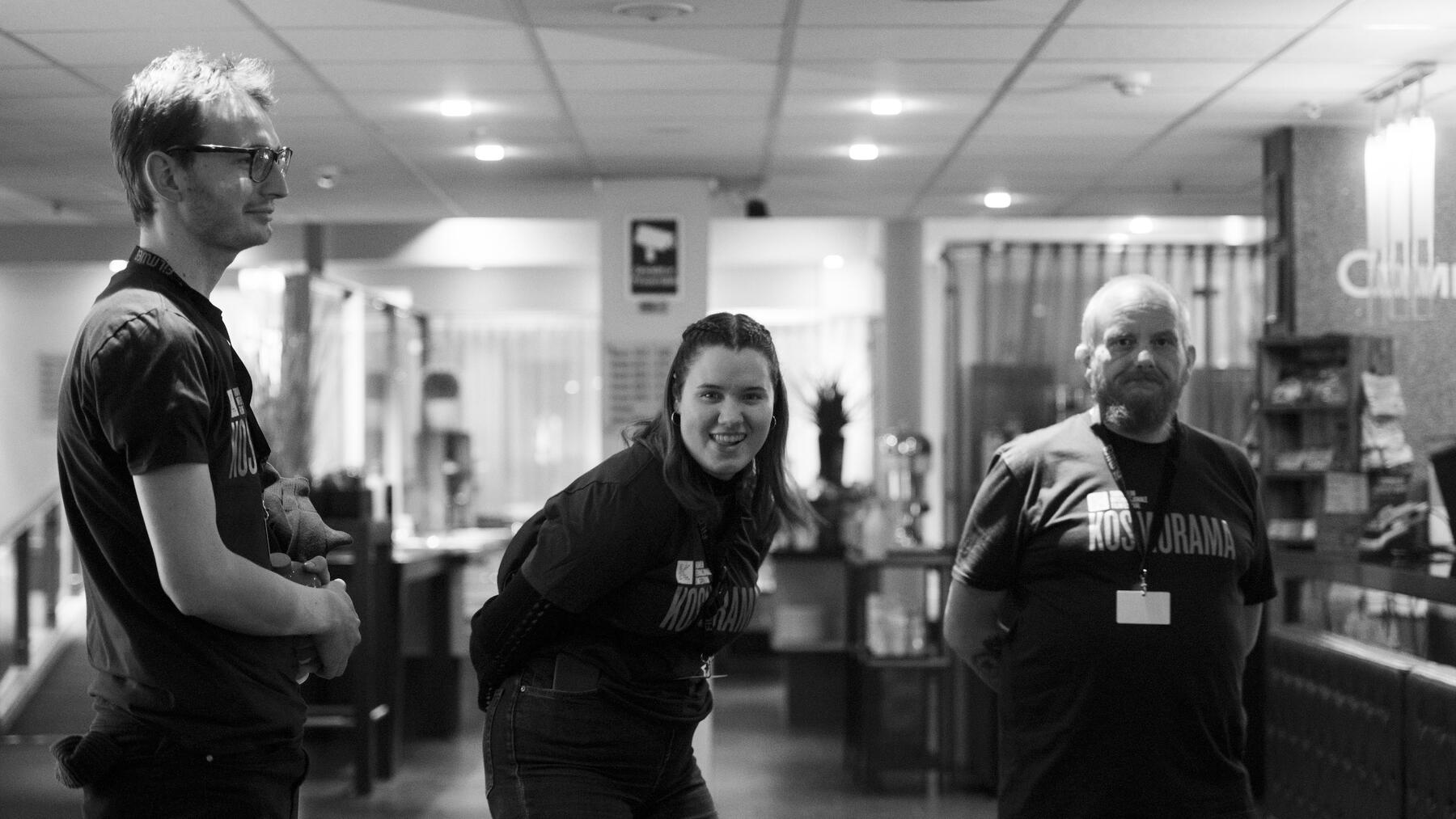 Kosmorama is looking for volunteers for the 20th festival 4.-10. March 2024. As a volunteer
you'll gain new friends, useful experiences, see great films and the opportunity to contribute to making the festival a great time for you and others.
The last day to apply is 15. February 2024
Kosmorama 2024 will be held between 4.-10. March and we need help from volunteers working in our Kosmocrew to make the film festival as fantastic as possible.
As a part of the Kosmocrew, you get a festival pass that permits you to see as many films as you want during the festival. You will also get invited to a pre-screening for volunteers only, and make freinds in the Kosmocrew-lunge during the festival. We are looking for people who want to help make Kosmorama a great experience for everyone!
We are looking for volunteers in multiple different functions, and the tasks depend on what you yourself wish to apply for. For example we need volunteers to stand in the information centre, hang posters, take photos, run errands in Kosmoramas festival cars, welcome other volunteers, work at outdoor cinema events and host guests. Last but not least, we need a lot of cinema hosts who are responsible in the cinema before, during and after the screening. Cinema hosts also stand before the audience to welcome them to the screening, and best of all; they get to watch a lot of films along with the audience!

We
Kosmorama er på utkikk etter frivillige i mange ulike funksjoner, og arbeidsoppgavene avhenger av hva du selv ønsker å søke på. Blant annet trenger vi frivillige som står i infoskranke, henger opp plakater, tar bilder, kjører ærender i Kosmoramas festivalbiler, tar imot andre frivillige, utfører oppdrag i forbindelse med ute-kino og er vert for gjester. Ikke minst trenger vi mange kinoverter, som tar ansvar i kinosalene før, under og etter visning. Kinoverter skal også stå foran publikum og ønske dem velkommen til visning. Det beste av alt er at kinovertene får se mye film sammen med publikum.
We expect you to show up at the agreed time and do the job with a good attitude and commitment. Minimum amount of work is three shifts (approx. 21 hours), but some of the positions will require a little more.
The last day to apply is 15. February 2024.