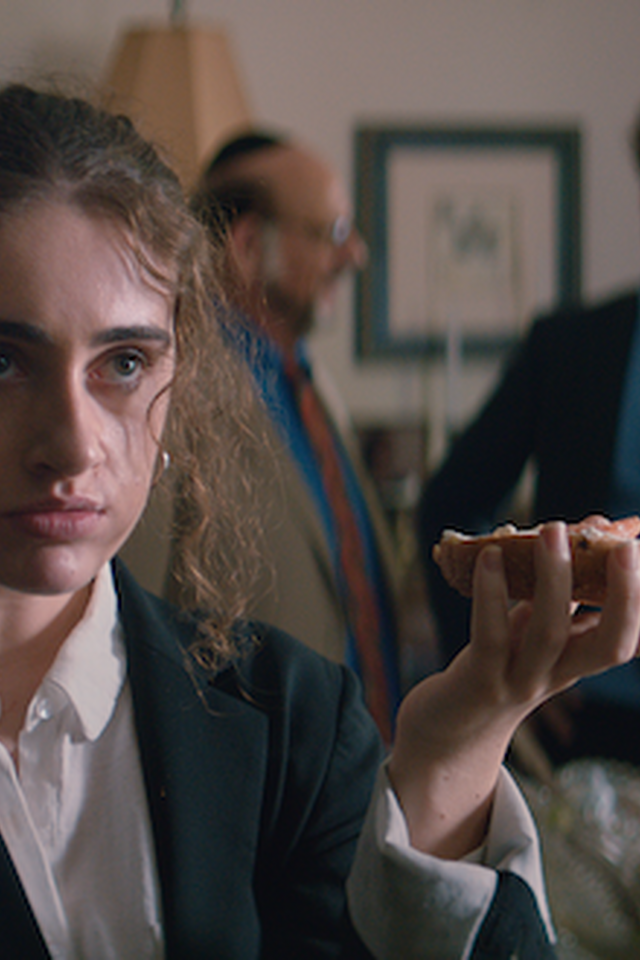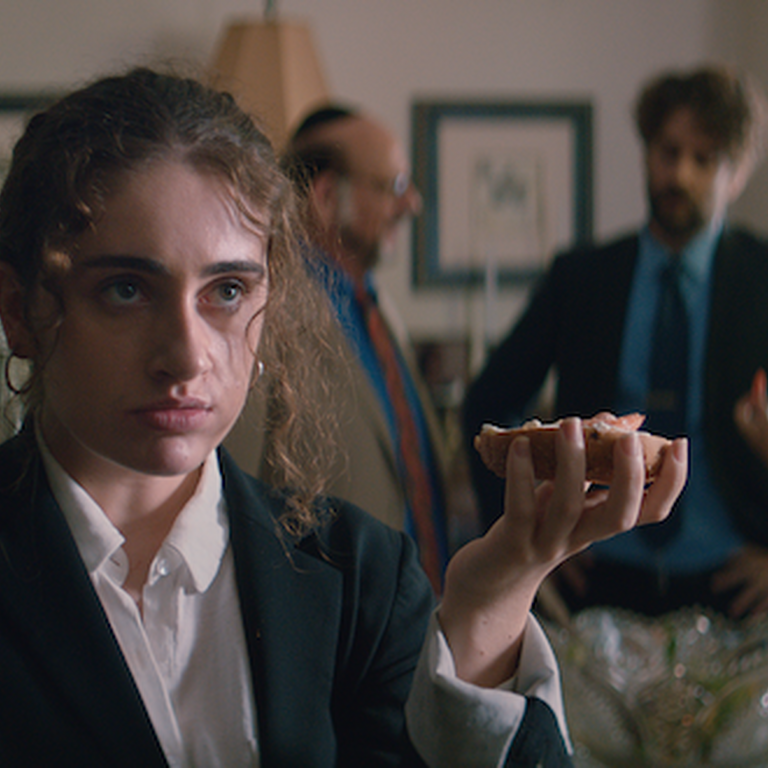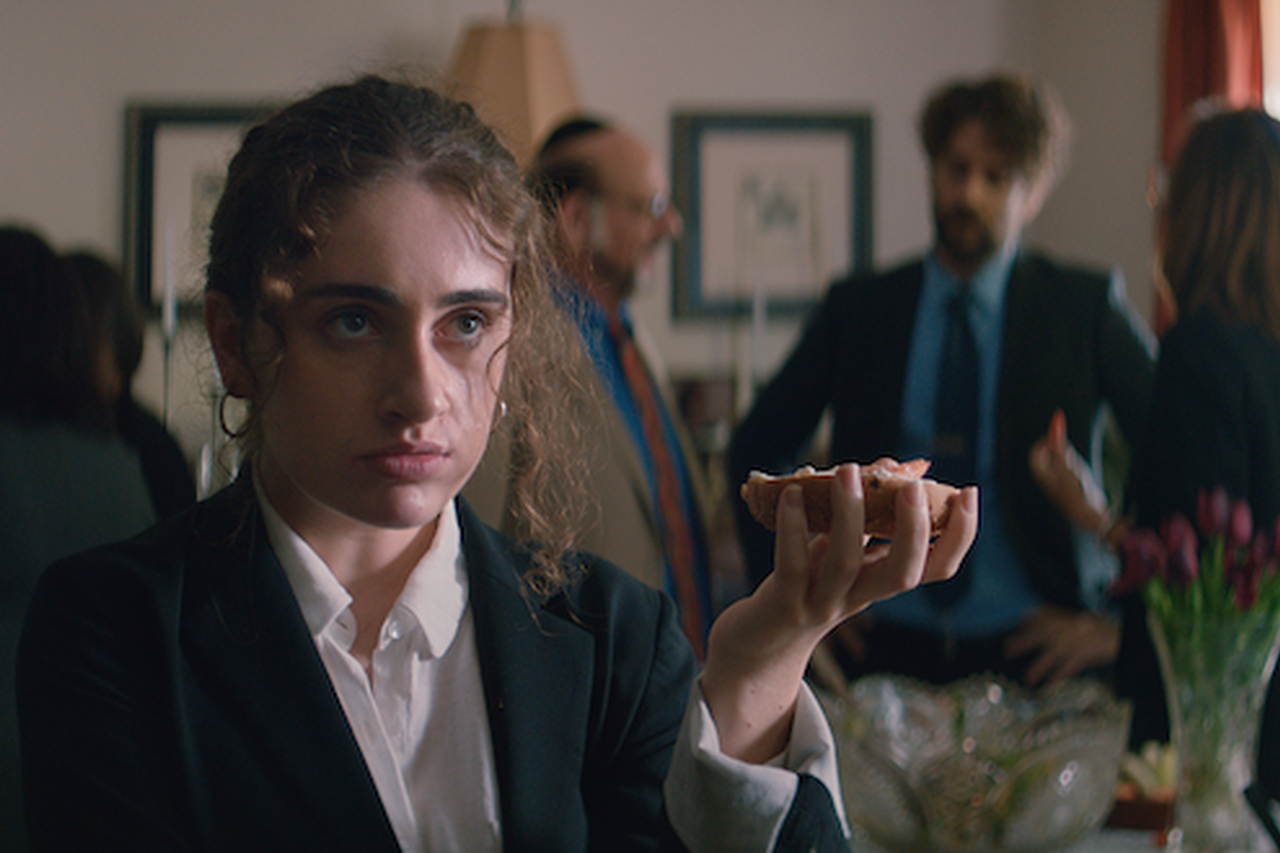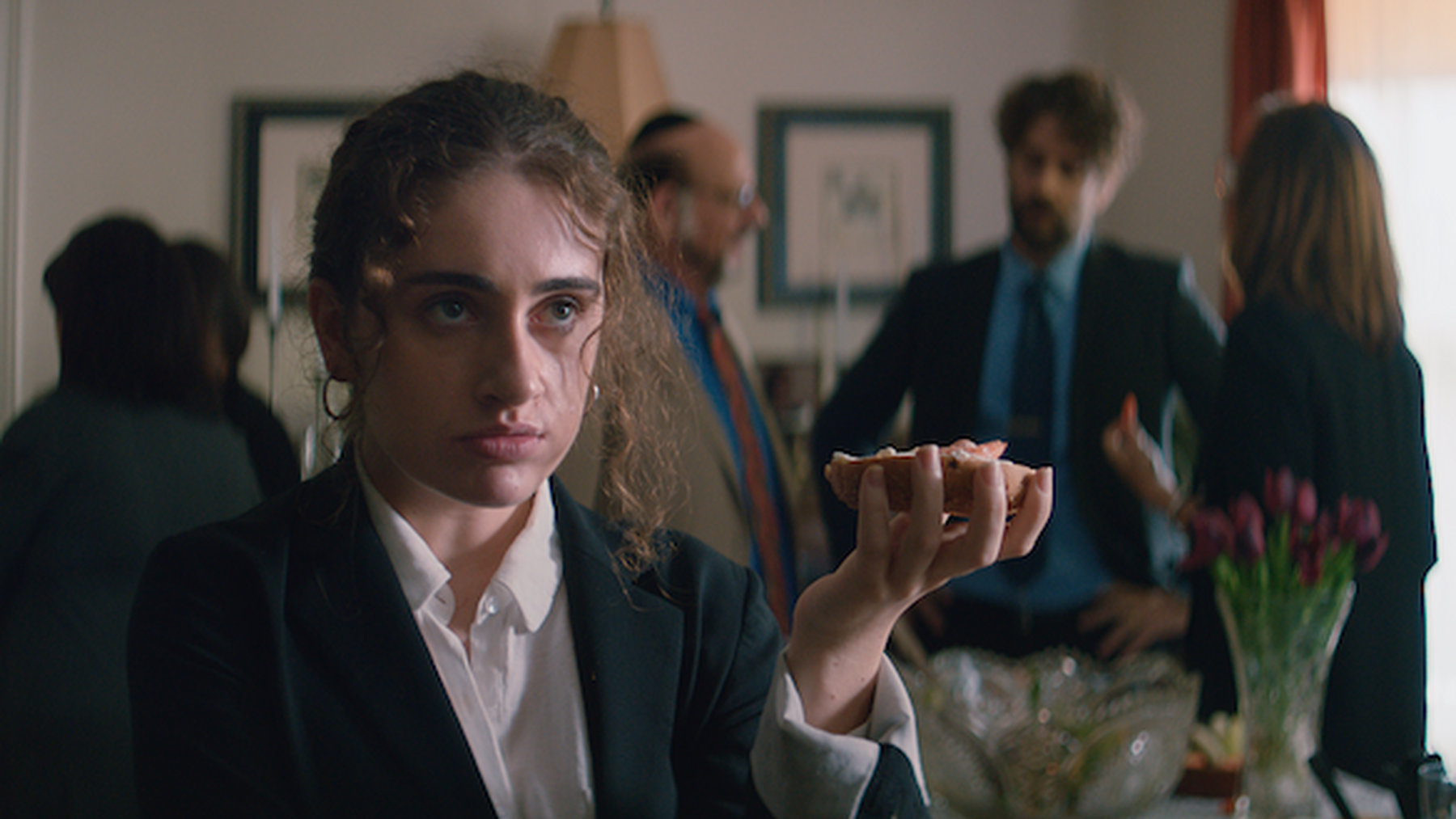 A family reunion is transformed into a claustrophobic and uncomfortable affair as Danielle meets her sugar daddy at a shiva (a Jewish wake), which she attends with her parents. Danielle has to manoeuvre through a minefield of catastrophically embarrassing situations while trying to maintain different versions of herself when faced with sugar daddy Max with his wife and children, her overly successful ex Maya, Jewish traditions, and her well-meaning but ultimately tiresome family members.
Read more
In her feature film debut, director Emma Seligman shows how a simple family gathering can quickly turn into a directionless young woman's worst nightmare. Hilarity ensues as one awkward situation after another unfolds, though you'll also be desperately hoping that Danielle can manage to set herself free from them. Shiva Baby is skilfully written, pertinent and almost thriller-like in its description of Danielle's encounters with her family, as well as with her own shortcomings.


This film is available at Kosmorama Digital 8th – 28th March.
Information
| | | |
| --- | --- | --- |
| Original title | | Shiva Baby |
| Director | | Emma Seligman |
| Year | | 2020 |
| Length | | 77 min |
| Land | | United States, Canada |
| Language | | English |
| Subtitles | | No subtitles |
| Cast | | Rachel Sennot, Molly Gordon, Danny Deferrari |