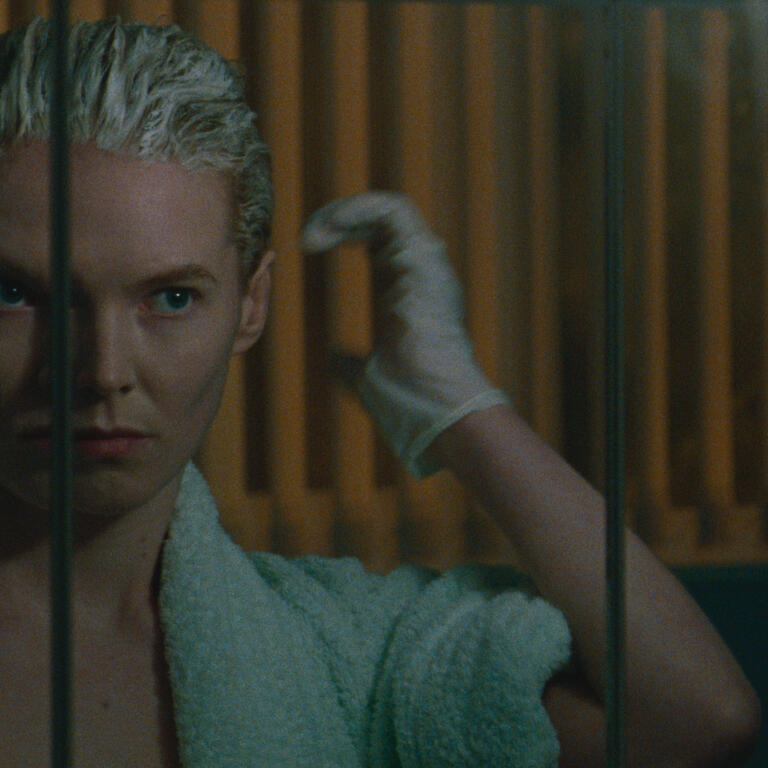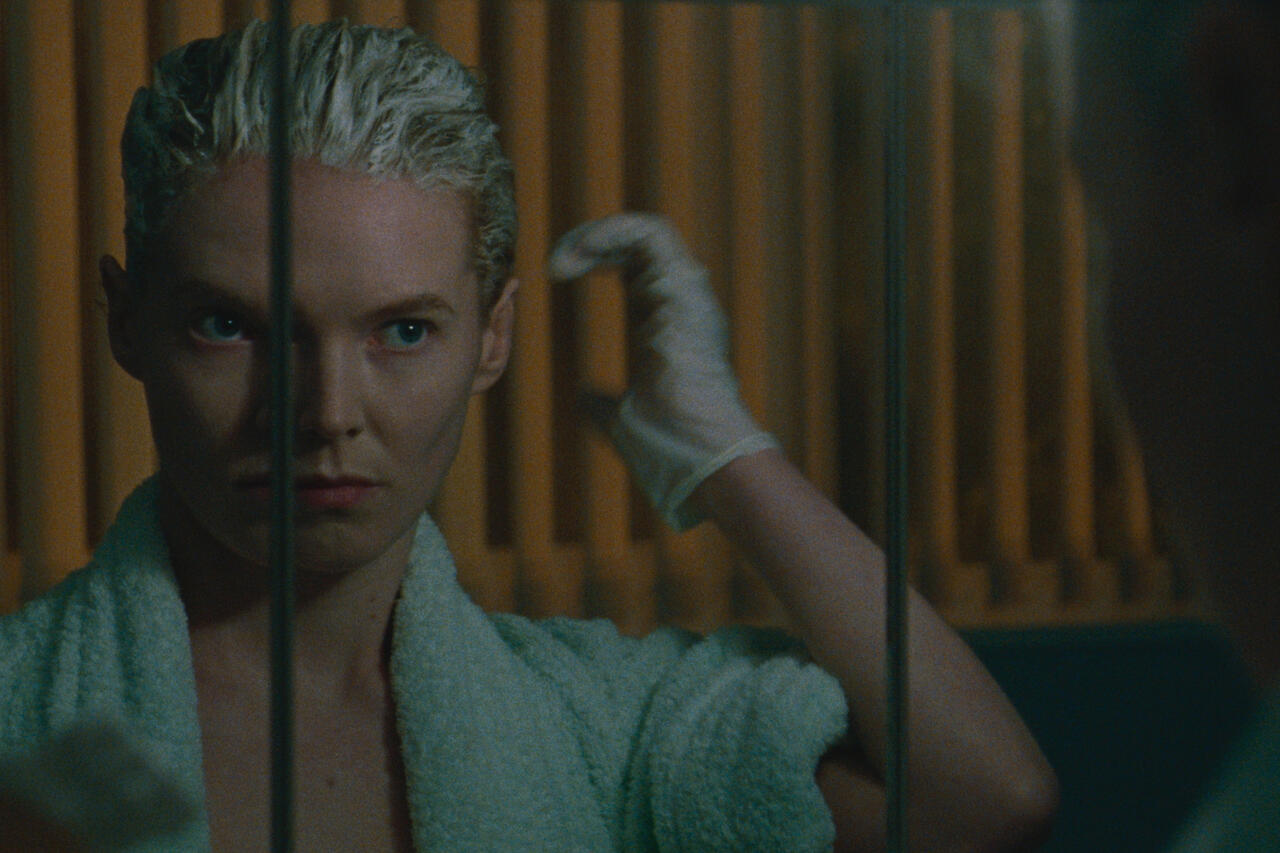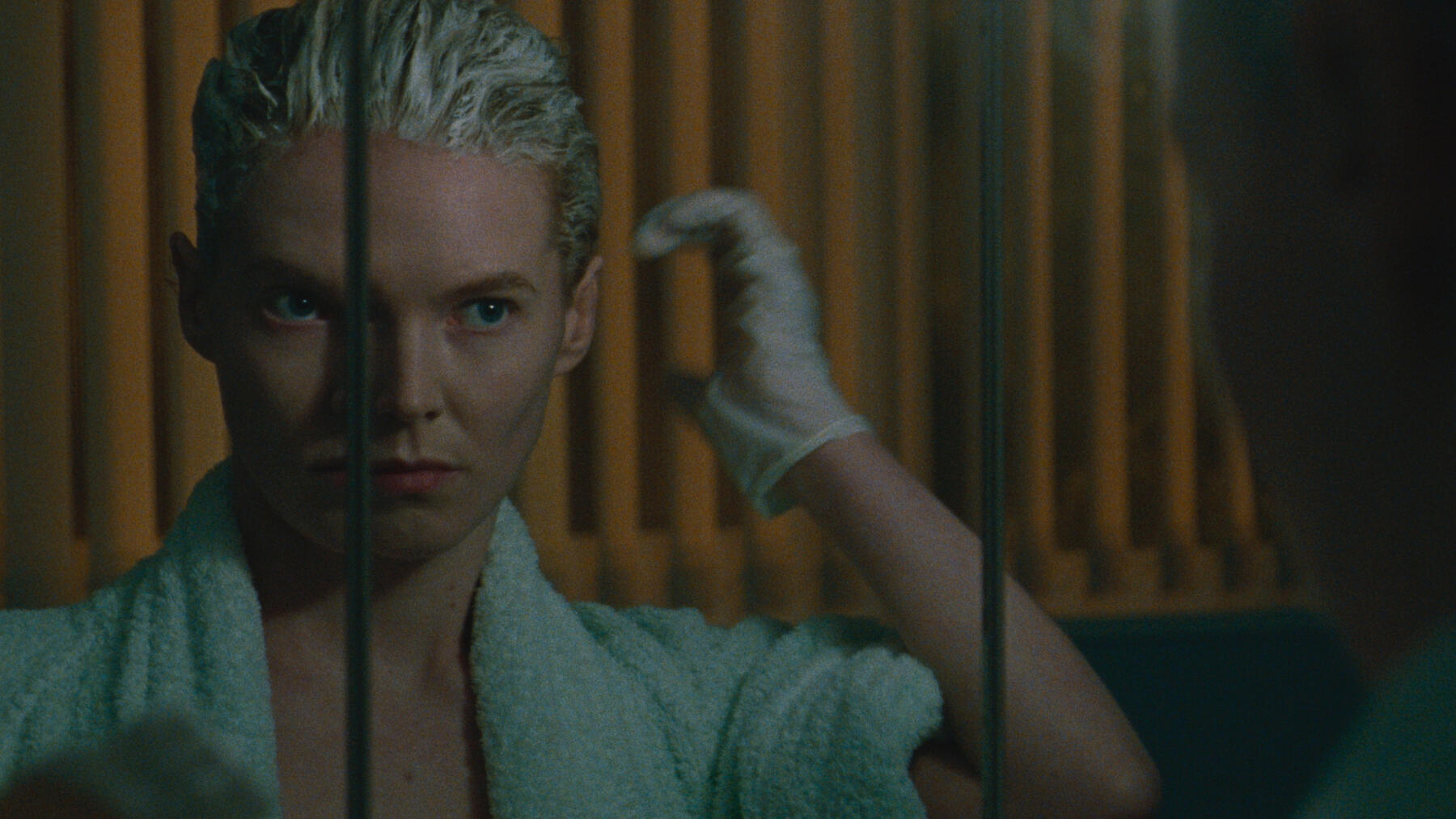 In this potent feature film debut by Georgia Oakley, we are introduced to gym teacher Jean, who finds herself in a predicament when the Thatcher government introduces its "Section 28" policy. This series of laws prohibits the promotion of homosexuality in British schools and creates problems for Jean, both in her private life and at work.
Read more
One night she randomly runs into one of her young students at a queer nightclub, and she no longer knows if her secret is safe. When Jean witnesses an incident between two of her students in the girls' locker room, she is forced to make a choice - should she tell the truth or protect herself?
The film portrays the uncertainty and vulnerability of being gay in Britain in the late 80s, and creates a vivid and intense atmosphere.
About the director
Georgia Oakley (b. 1988, Oxfordshire, UK) is a screenwriter and film director. She has made short films and also got experience in front of the camera. Oakley is responsible for the script and directing in her feature film debut, Blue Jean. It premiered at the Venice Film Festival in 2022 where it won the Audience Award. Film critics have called it a masterpiece, and Georgia Oakley was nominated for a BAFTA in the category: Outstanding Debut by a British Writer, Director or Producer category.
Screenings
Wednesday 08. march

14.15

14.15
Prinsen 5

Buy ticket

Thursday 09. march

17.00

17.00
Prinsen 2

Buy ticket

Saturday 11. march

17.00

17.00
Prinsen 5

Buy ticket
Information
| | | |
| --- | --- | --- |
| Original title | | BLUE JEAN |
| Director | | Georgia OAKLEY |
| Year | | 2022 |
| Length | | 97 min |
| Country | | United Kingdom |
| Language | | English |
| Subtitles | | Norwegian |
| Cast | | Rosy MCEWEN, Kerrie Hayes, Lucy Halliday |