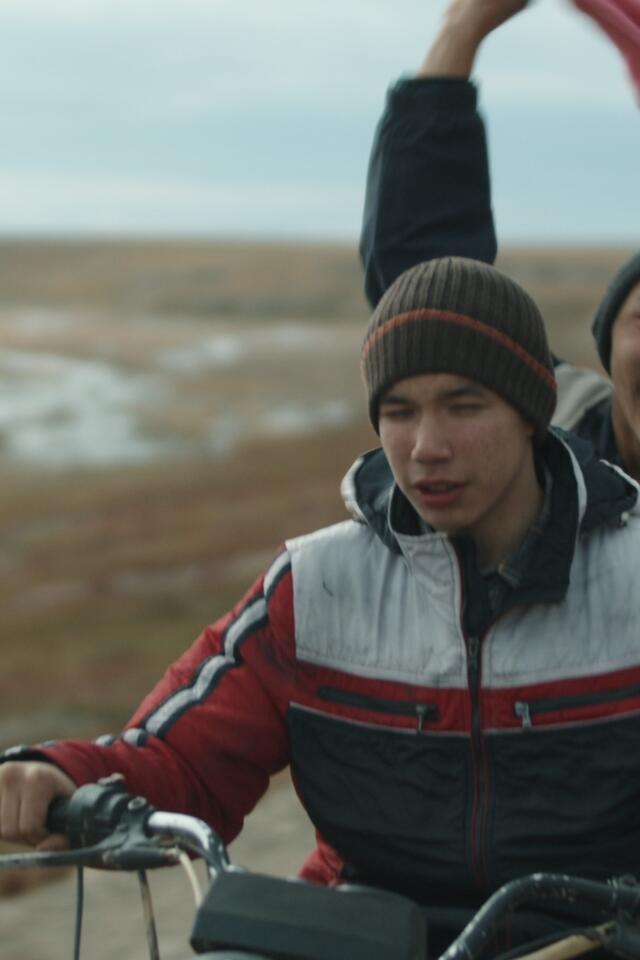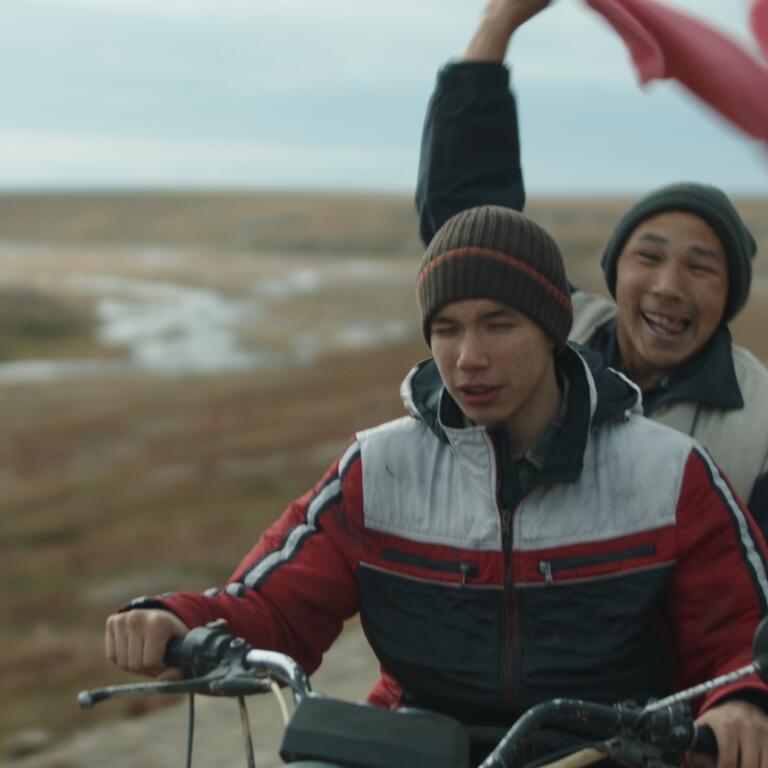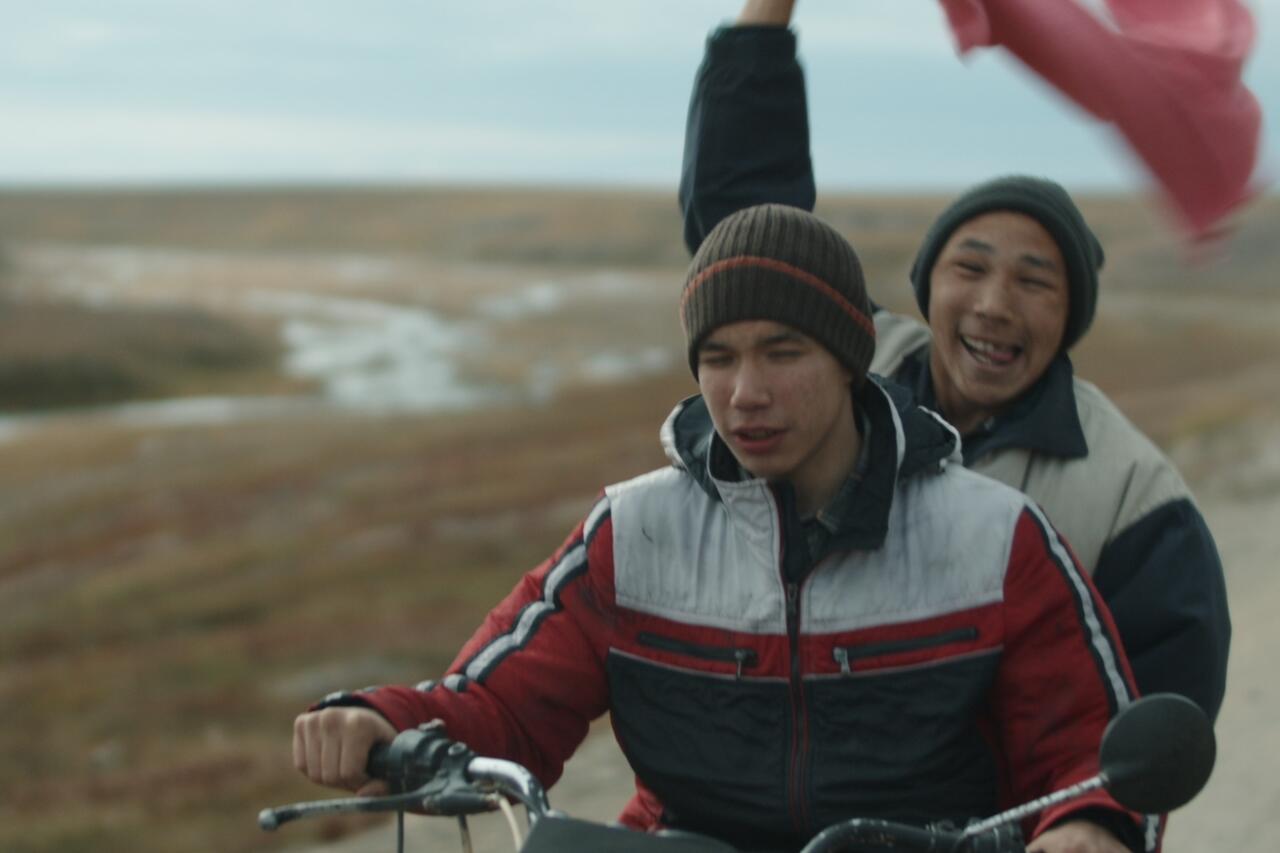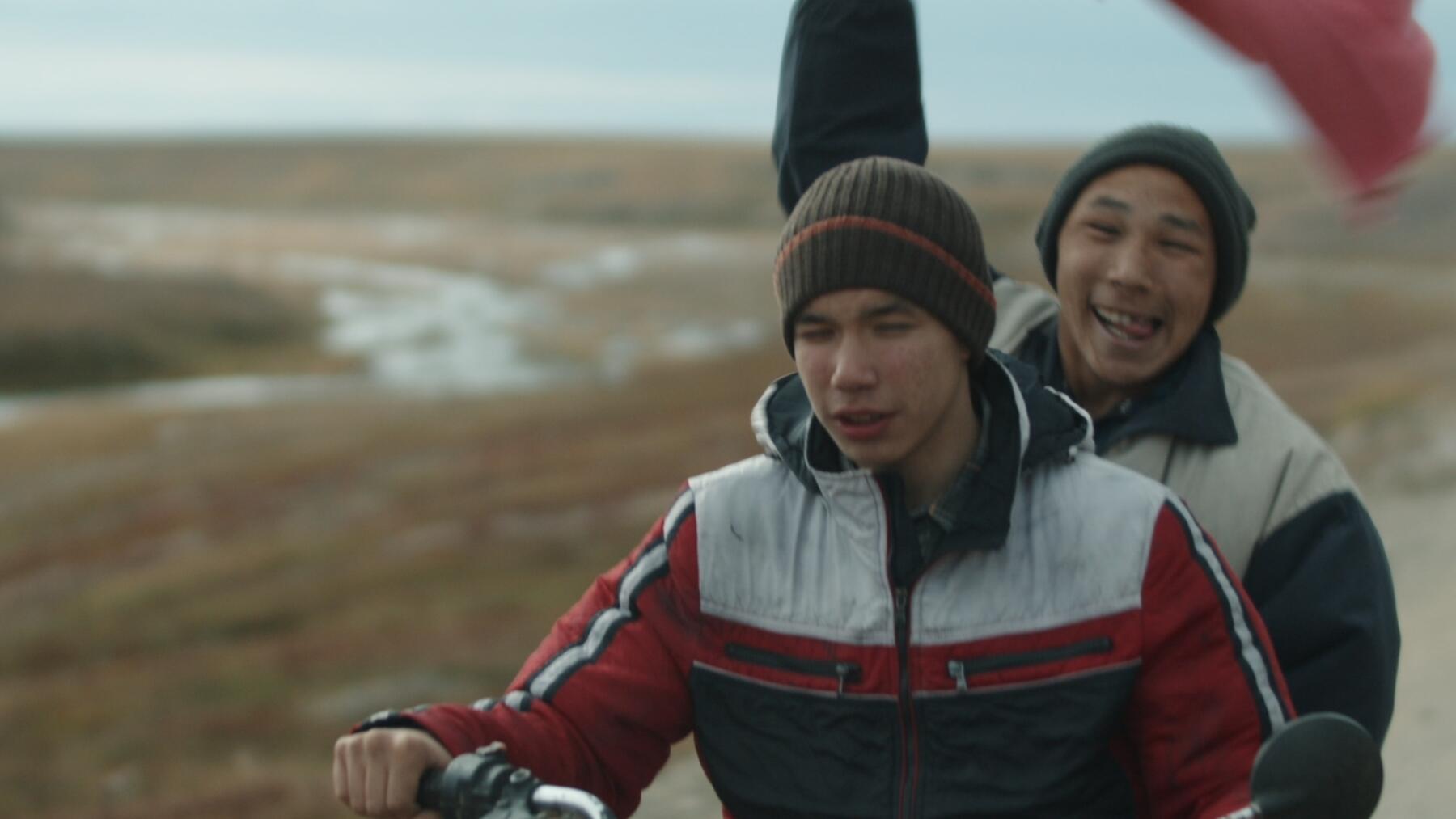 On the edge of the Bering Strait in northeastern Russia, with a mere 90 kilometres of ocean separating the land from Alaska, young Leshka works as a whaler, just like the rest of the men in the remote village do.

When the village finally gets access to the internet, the men find themselves with a new hobby which adds a little colour to their otherwise monotonous everyday life: they gather to watch webcam girls who flirt, dance and undress live on their screen.

Read more
Leshka falls in love with one of the girls, and develops a relationship of sorts with her. She arouses feelings of youthful desire in him, though more pertinently she becomes a symbol of a better life, far from the drab, traditional village he's grown up in. That being so, Leshka embarks on a dangerous journey to the United States to meet the girl he is in love with.

The Whaler Boy is an unconventional, subtle film at the crossroads between travel and coming of age, which in its highly original way describes a young man's first encounter with desire, modernity and the wider world.

This film is available at Kosmorama Digital 8th – 28th March.
Information
| | | |
| --- | --- | --- |
| Original title | | Kitoboy |
| Director | | Philipp Yuryev |
| Year | | 2020 |
| Length | | 93 min |
| Land | | Russia, Poland, Belgium |
| Language | | Russian, English |
| Subtitles | | English |
| Cast | | Vladimir Onokhov, Kristina Asmus, Vladimir Lyubimtsev, |