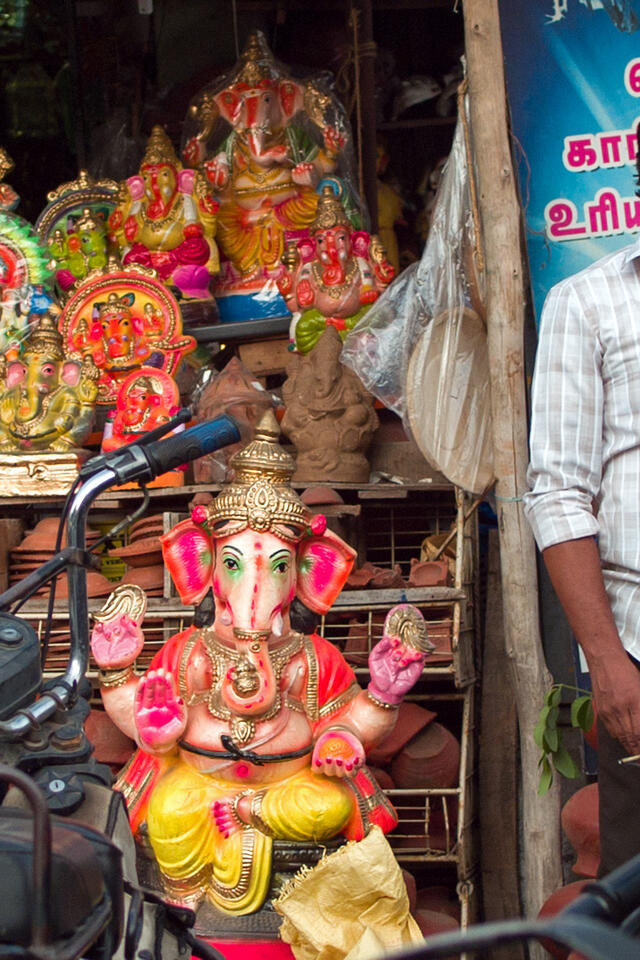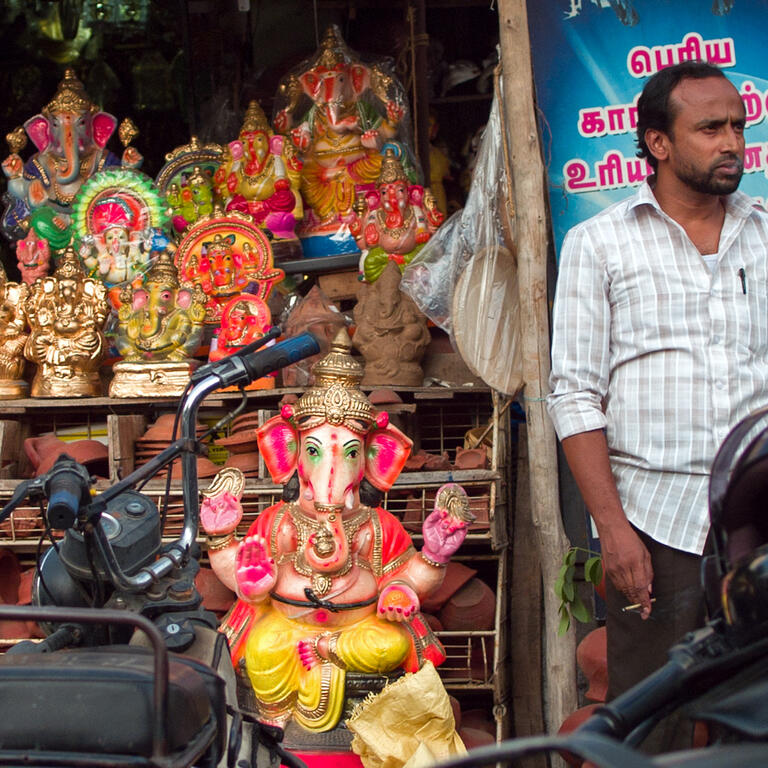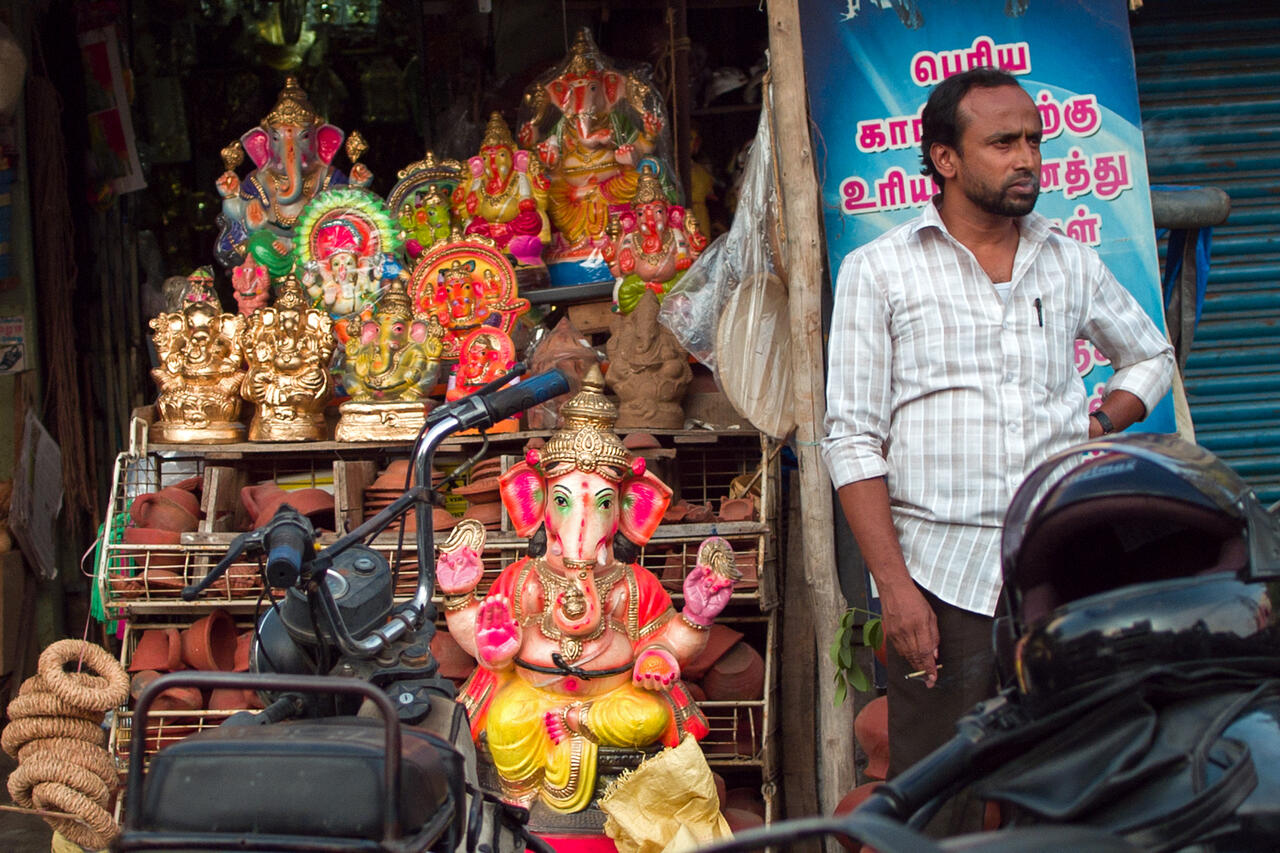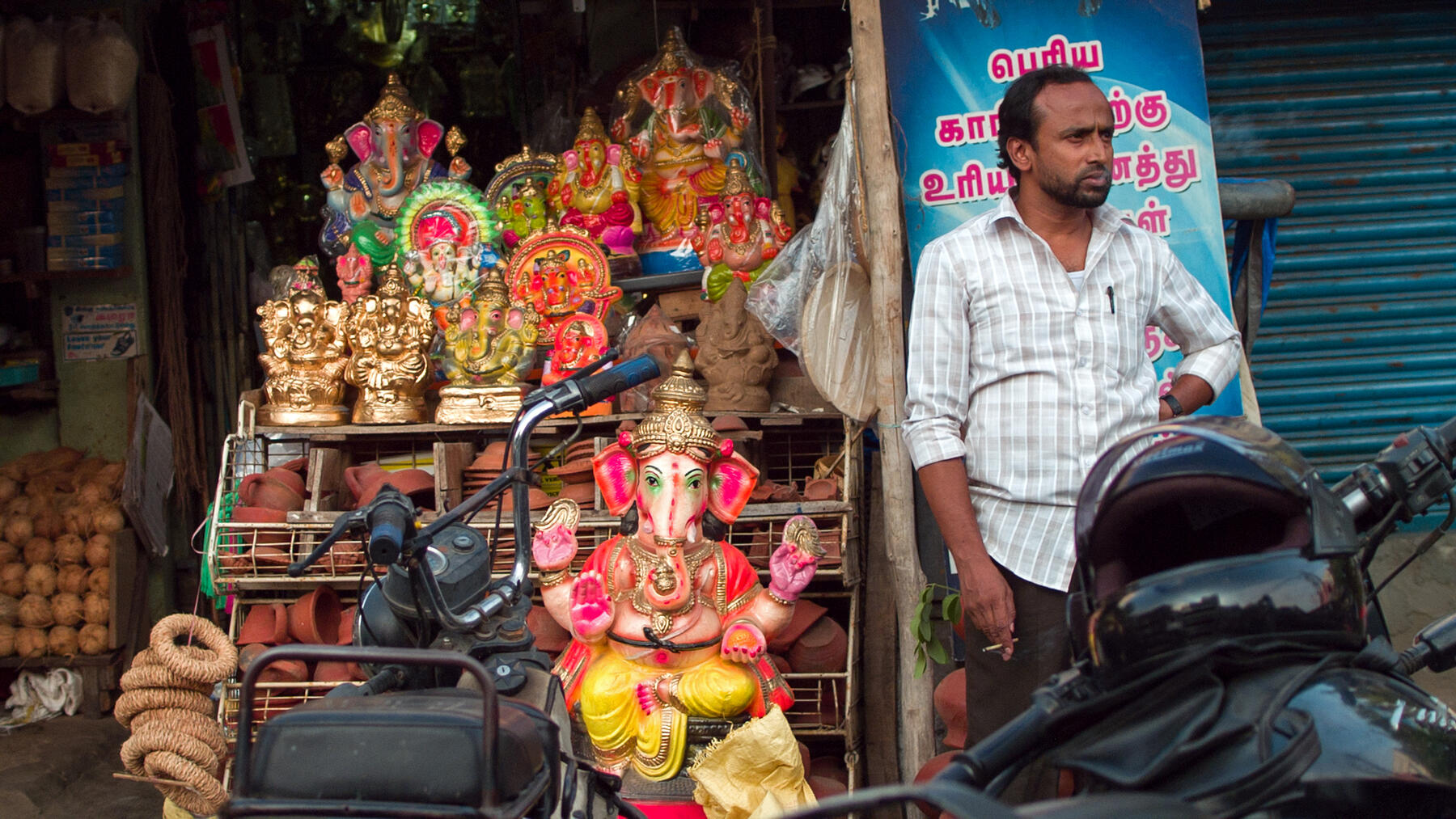 In the Tamil fiction film Nasir, we meet a man who belongs to the Muslim minority in the city of Coimbatore. We follow him through a day in his life: his loving relationship with his wife, his financial worries, and his determination at his workplace. However, beneath the surface of this seemingly peaceful everyday life, religious conflicts are verging on boiling point.

Read more
Muslims in India live under constant pressure due to the country's Hindu nationalist leadership. They are exposed to discrimination, harassment and violence. With his film Nasir, Indian independent filmmaker Arun Karthick provides a hard-hitting testimony to the consequences of these hardships.

The film is an outstanding example of how much can be said in a very few words. The film's compassionate message is emphasised by the beautiful and sensitive use of a super 16mm lens, while the 4:3 aspect ratio limits our visual impression of Nasir's surroundings, rendering the role of sound more crucial in describing the dawning unrest lurking just outside of his sphere.

Information
| | | |
| --- | --- | --- |
| Original title | | Nasir |
| Director | | Arun Karthick |
| Year | | 2020 |
| Length | | 78 min |
| Land | | India, Netherlands, Singapore |
| Language | | Tamil |
| Subtitles | | English |
| Cast | | Valavane Koumarane, Sudha Ranganathan, |