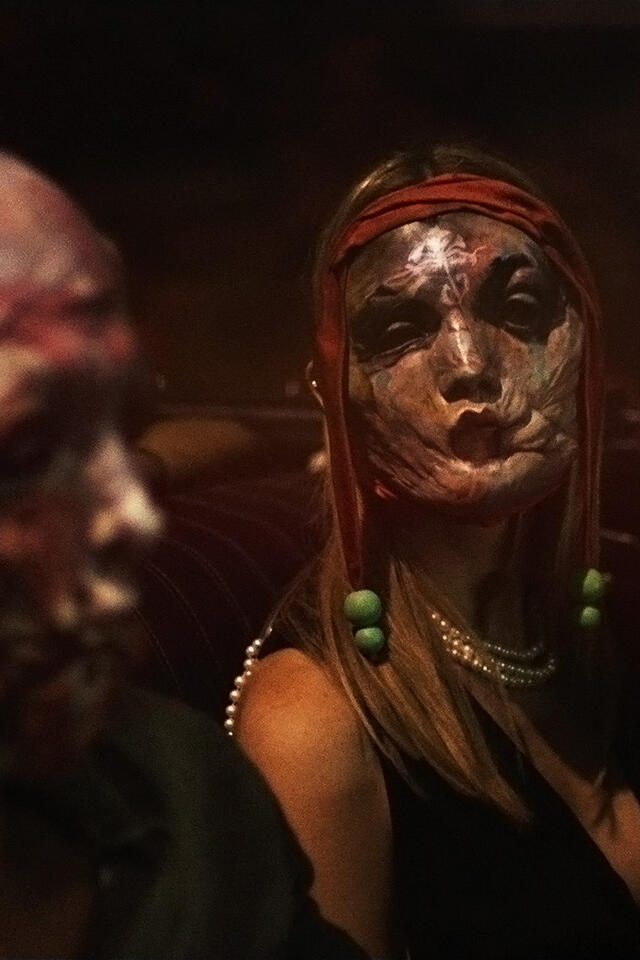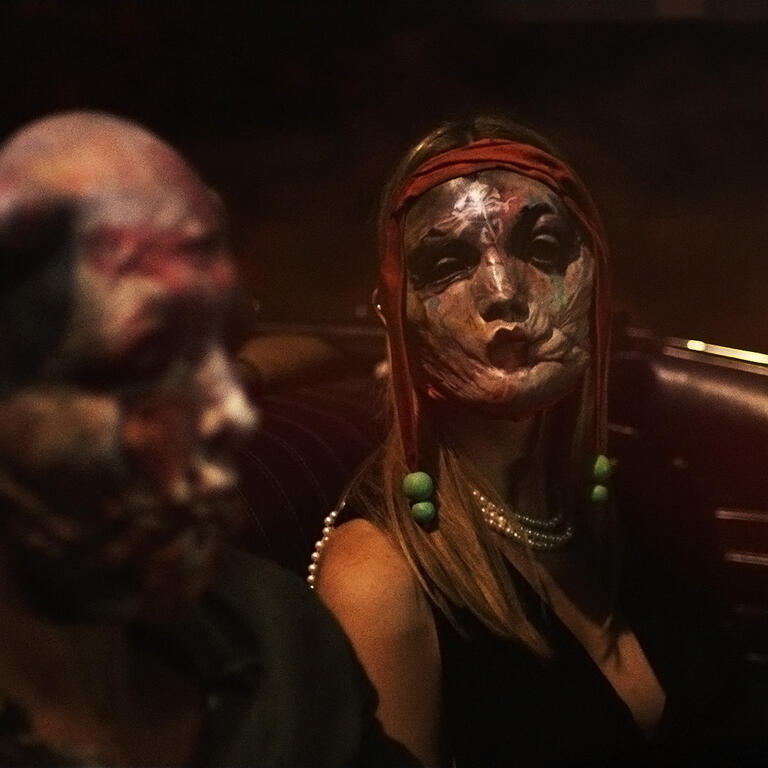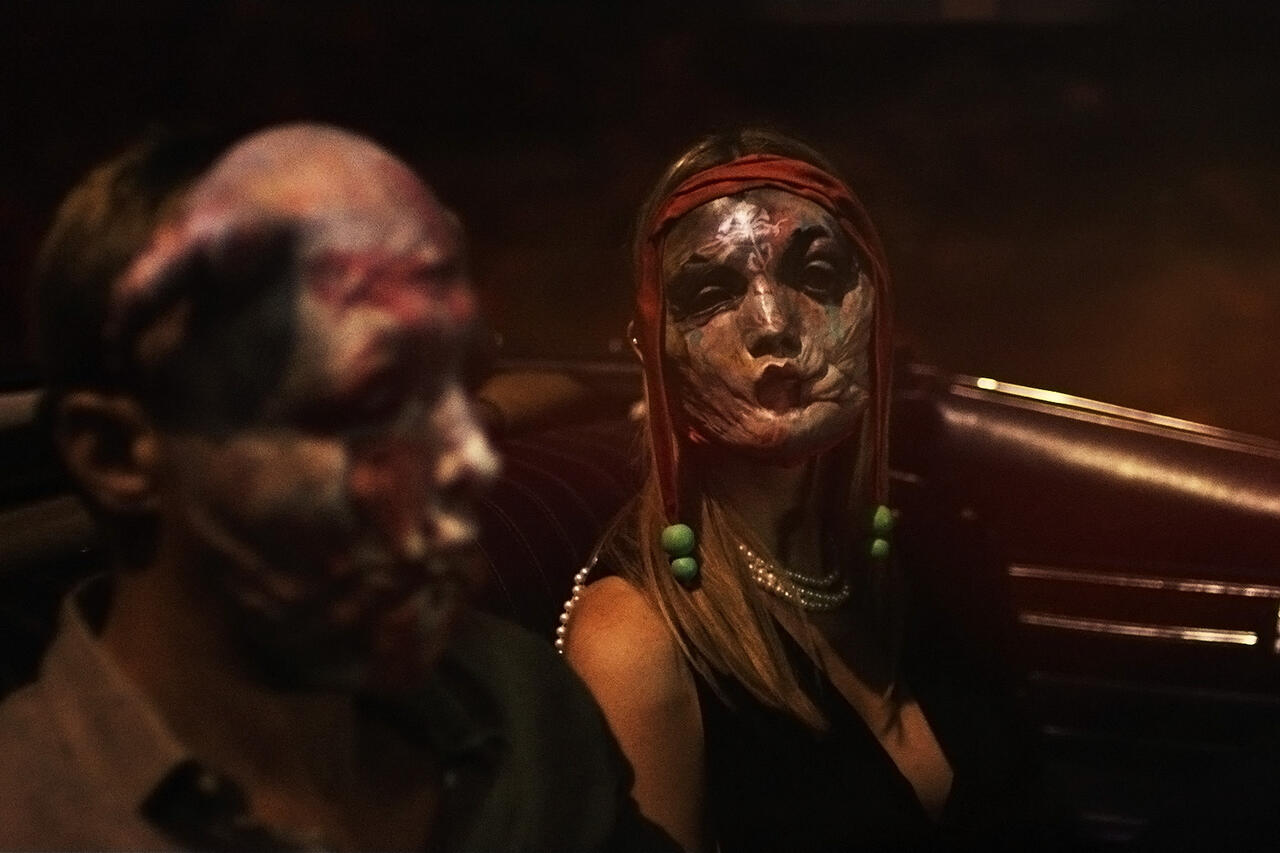 Author James and his wife Em are enjoying a relaxing holiday in a sunny seaside country paradise. When an accident occurs, James is arrested and it soon becomes abundantly clear that this foreign resort's subculture is permeated with violence.

Read more
Infinity Pool is an eerie yet exceptionally stylish and original horror cinematic experience with no shortage of great actors, including Alexander Skarsgård and Mia Goth.
With the films Antiviral (2012) and Possessor (2020), Brandon Cronenberg has shown that he is one of the most exciting horror directors of his generation. Indeed as the son of the legendary film-maker David, he does have a lot to live up to. With Infinity Pool he does just that and more, consolidating his position in his own right and showing that he has his own distinctive style.

Screenings
Friday 10. march

21.00

21.00
Prinsen 3

Buy ticket

Saturday 11. march

21.00

21.00
Prinsen 7

Buy ticket

Sunday 12. march

21.00

21.00
Prinsen 7

Sold out
Information
| | | |
| --- | --- | --- |
| Original title | | INFINITY POOL |
| Director | | Brandon CRONENBERG |
| Year | | 2023 |
| Length | | 117 min |
| Country | | Canada, Hungary, France |
| Language | | English |
| Subtitles | | Norwegian |
| Cast | | Alexander Skarsgård, Cleopatra Coleman, Mia Goth |