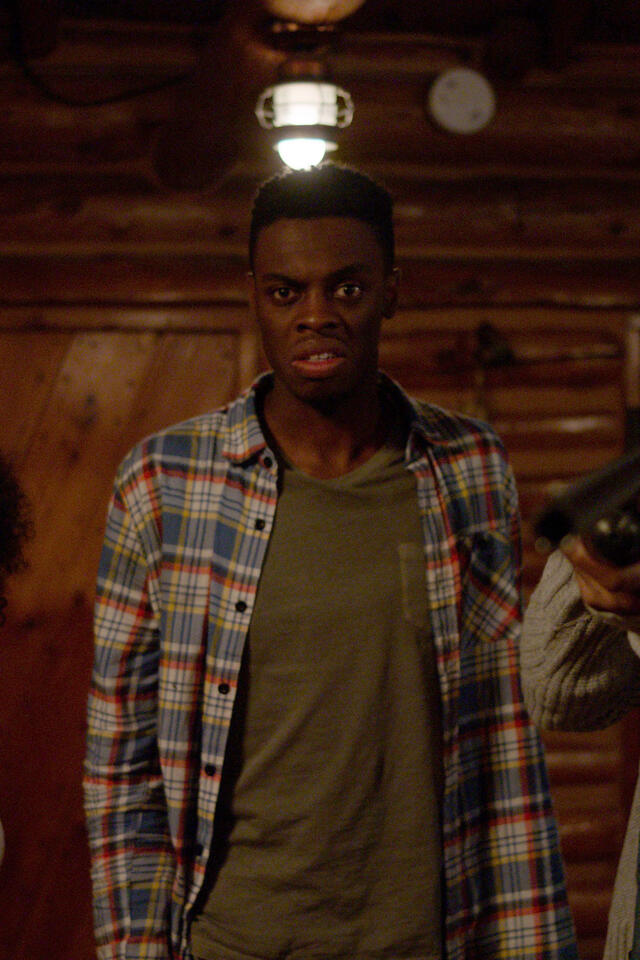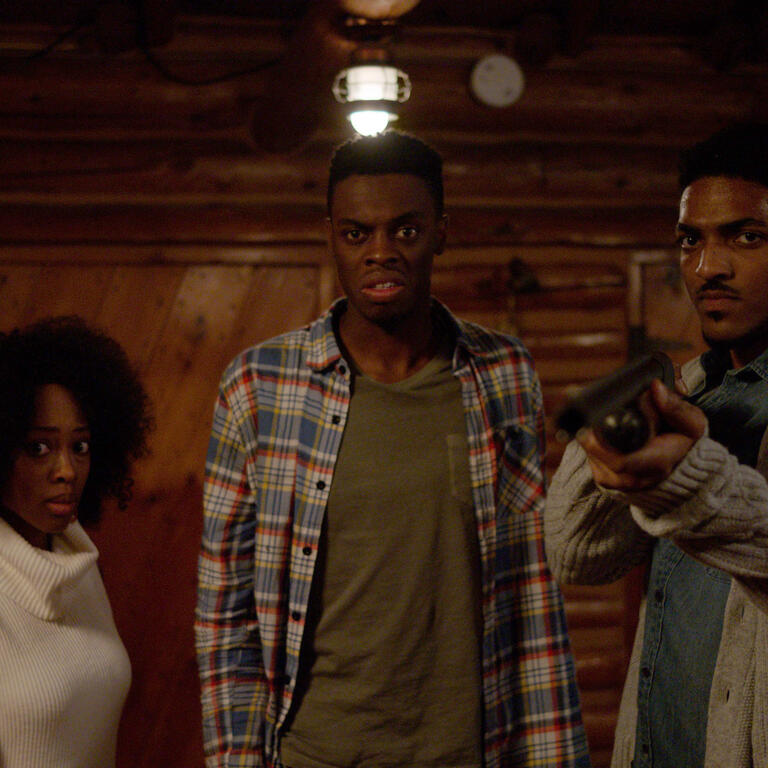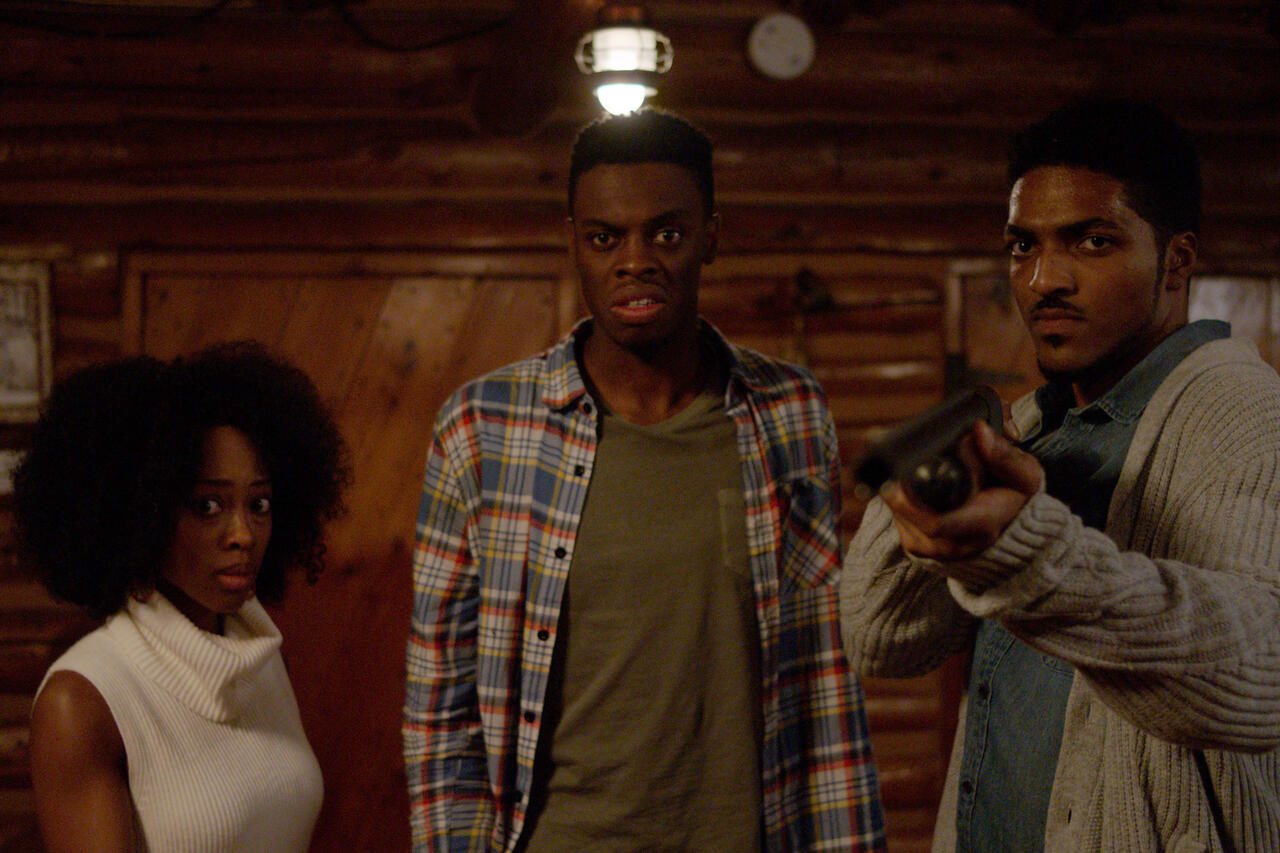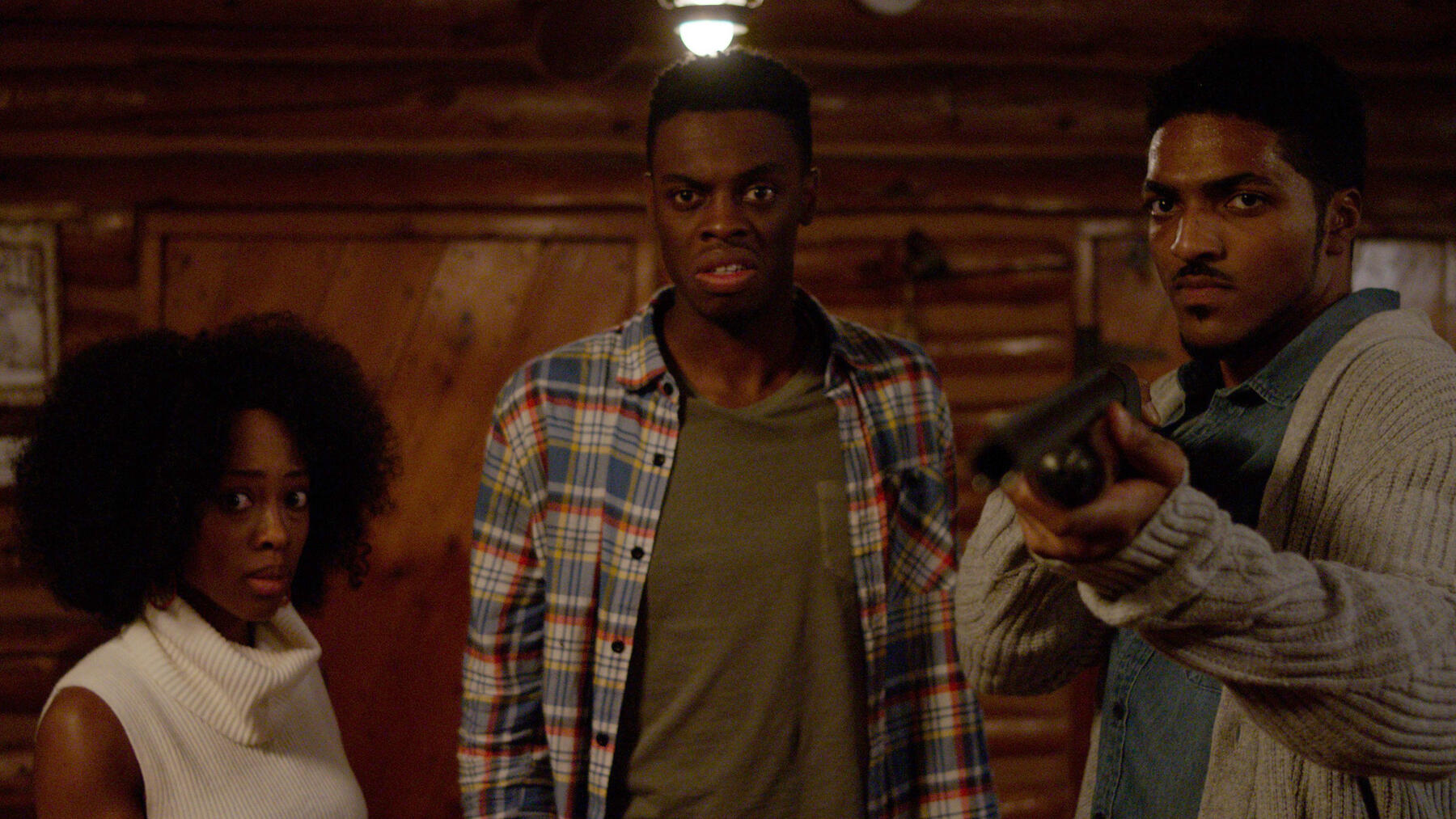 Engelsk
Spooky, well-acted, smart and original – Blood Conscious is a breath of fresh air in the well-known «cabin in the woods» horror sub-genre that takes turns you might not expect. A lovely lakeside cabin in the USA is the site of a leisurely family gathering. This idyll turns to hell on earth when Kevin, his sister Brittney and her boyfriend arrive at the cabin and encounter a disillusioned killer who is fighting demonic forces.

Read more
Blood Conscious is a confident film, with an abundance of quality moments and surprising twists. A little gem that seamlessly follows on from successes such as Get Out (2017) and Us (2019), the film also contains strong undertones of the American race debate. Blood Conscious is an impressive, mature feature film from debutant director Timothy Covell, who right from the get go throws us a curveball with this gripping horror thriller.
This film is available at Kosmorama Digital 8th – 28th March.
Information
| | | |
| --- | --- | --- |
| Original title | | Blood Conscious |
| Director | | Timothy Covell |
| Year | | 2021 |
| Length | | 80 min |
| Land | | United States |
| Language | | English |
| Subtitles | | No subtitles |
| Cast | | Nick Damici, Lenny Thomas, DeShawn White |