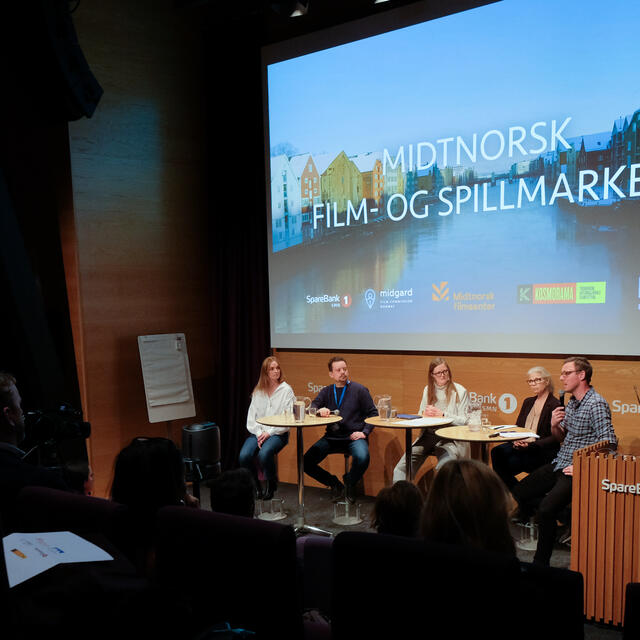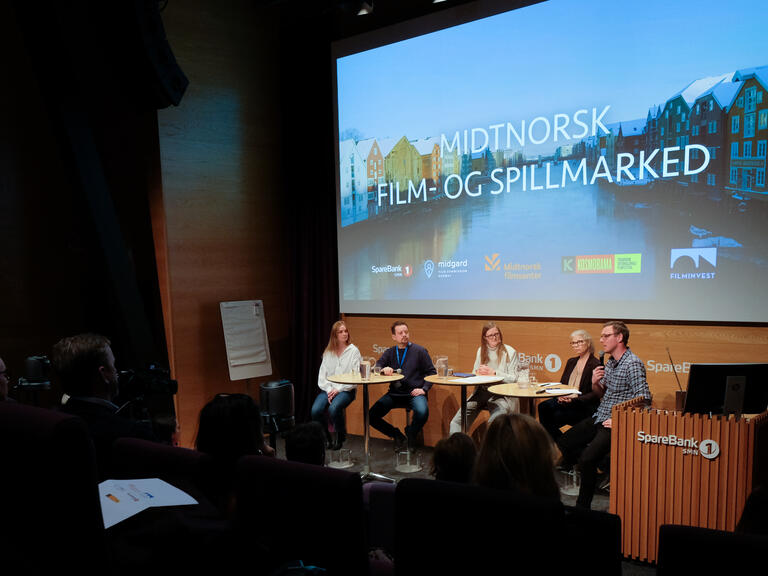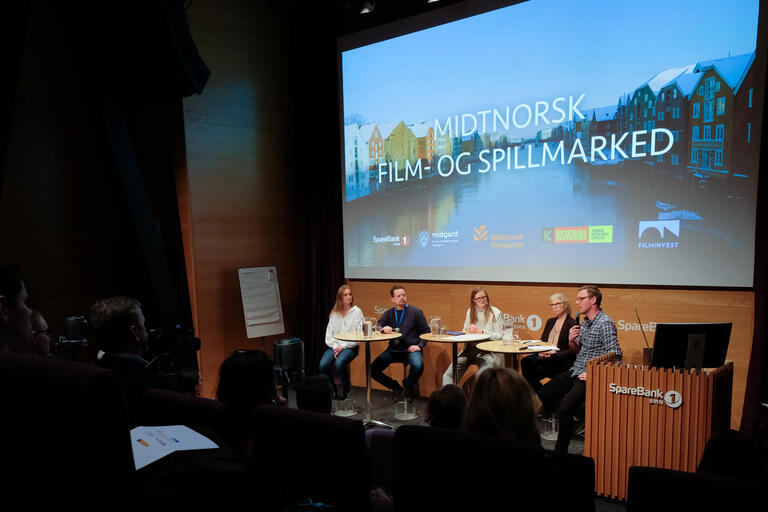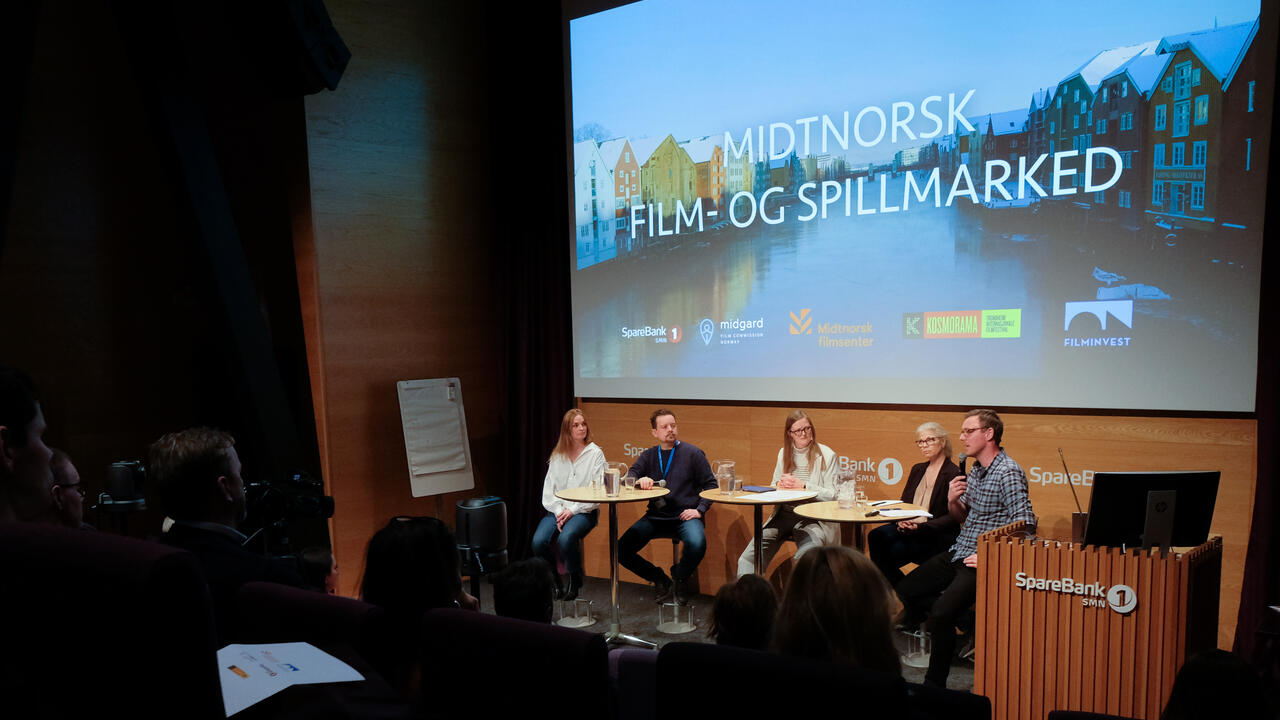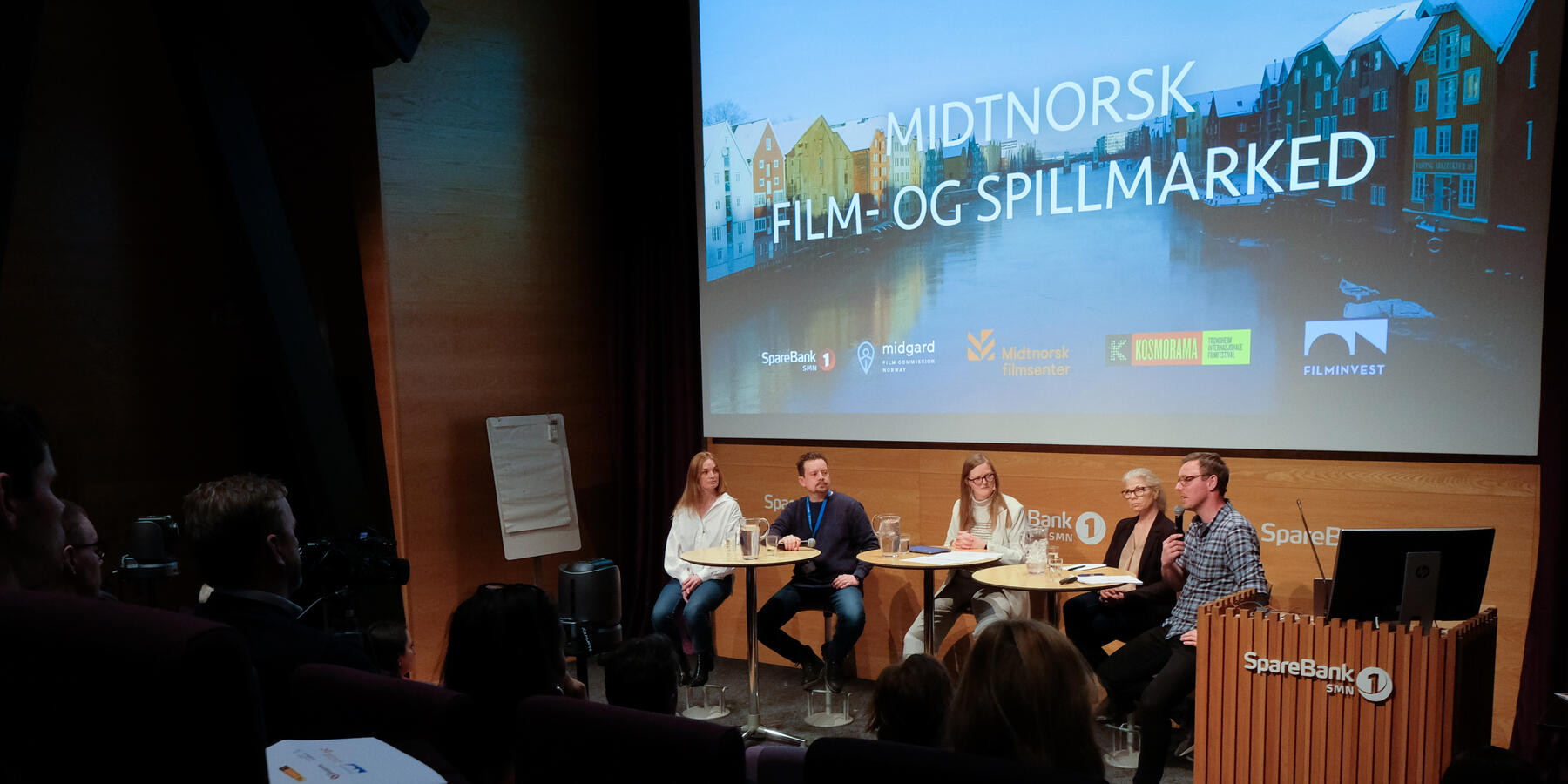 Industry
Accreditation
Kosmorama offers accreditation for the film industry at favourable prices. In addition to full entry to the festival program, we offer a day of pitch awards and Mid-Norway's film market. Please note that events and some special screenings are not included in the industry accreditation.
Industry accreditation costs 830 NOK and gives you access to all regular film screenings and exclusive priority access to film industry events and special events. Accreditation can be purchased HERE.
New Directors Award
New Directors Award is the competition program of Kosmorama Trondheim International Film Festival. The competition is dedicated to new and promising film directors. Any film that is first, sophomore or third feature from a director is eligible for the prize, and the competition program is curated by the program council of Kosmorama. The program shall consist of films that show potential and talent in directing. We believe this is where some of tomorrow's most significant directors will be displayed. A jury consisting of three professional jury members will consider the films and pronounce a winner during the festival.

The films in the New Directors section is also eligible for Kosmorama audience award, which is voted forward by the members of the audience directly after the screenings and throughout the festival.
Edith Carlmar-prisen
Edith Carlmar-prisen har blitt delt ut siden 2010 til profesjonelle kvinnelige filmarbeidere i Norge som har vist integritet, uredd evne til nytenkning og vilje til å bryte grenser. Siden 2018 har prisen blitt delt ut under Kosmorama.
Carlmar var Norges første kvinnelige filmregissør. Hun er kjent for filmer som Fjols til fjells (1957), Aldri annet enn bråk (1954), Døden er et kjœrtegn (1949) og Ung flukt (1959). Filmprisen bærer Edith Carlmars navn for å hedre arven etter henne. Vinneren av Edith Carlmar-prisen får et stipend på 20.000 kroner og et trofé. Tidligere vinnere av prisen er Žaklina Stojcevska, Margreth Olin, Maria Ekerhovd, Solveig Melkeraaen, Anne Sewitsky, Sara Johnsen, Iram Haq, Tuva Novotny, Andrea Bræin Hovig, Karen Fabritius Gram og Itonje Søimer Guttormsen.
Årets vinner av Edith Carlmar-prisen offentliggjøres 7. mars. Du kan møte prisvinneren på bransjefrokosten 8. mars. Prisen er et samarbeid med Sparebank 1 SMN.

NTNU FILMPRIS
NTNU Filmpris skal hedre aktører som jobber for å fremme trøndersk filmproduksjon og som ved hjelp av egne aktiviteter er med på å synliggjøre og utvikle det filmfaglige miljøet i Trondheim– og Trøndelagsregionen. Prisen skal bidra til å stimulere og være et insentiv til videre utvikling, og slik være et bidrag til et robust, kreativt og nyskapende filmmiljø i regionen. Prisen rettes mot enkeltpersoner og selskap som produserer film med arbeidsplattform og bosted i Trøndelagsregionen. Prisen gis på bakgrunn av faglig fremragende utvikling, talent og nyskaping.
Film submissions
Kosmorama does not have an open film submission. Contact mads@kosmorama.no for inquiries.

For short film submissions, please contact Minimalen Short Film Festival: festival@minimalen.com